The first photos of Scarlett Johansson in her new Broadway show 'Cat On A Hot Tin Roof' have been revealed.
The actress recently said she fears she will incur the wrath of theatre critics when her new play opens as she purposely toned down the sexy aspects of her character.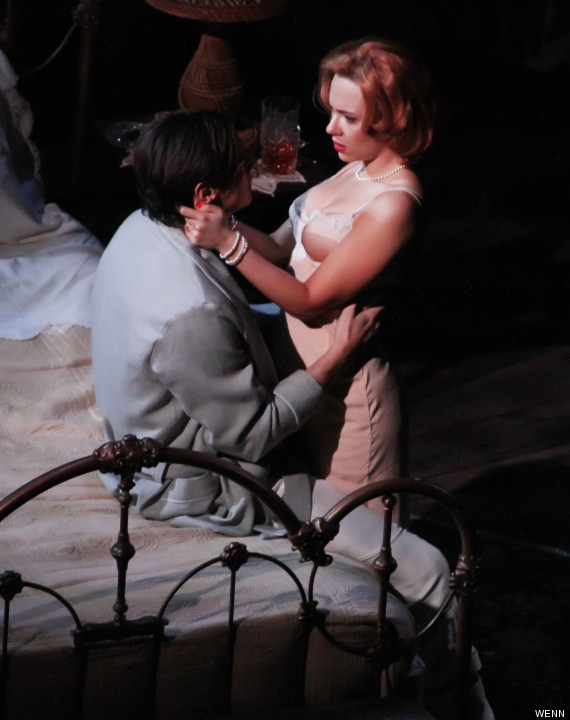 The Avengers star is back on the New York stage tackling the role of Maggie in a new production of Tennessee Williams' classic play.
The role was made famous by Dame Elizabeth Taylor in the 1958 movie adaptation, which presented her as a seductress in a satin slip, but Johansson was eager to remove the sexual elements for her own stage version.
She even avoided seeing Taylor's onscreen portrayal of Maggie as she is convinced watching the movie would be a "terrible idea," adding, "Not saying anything about the film, it's just a different version of the story."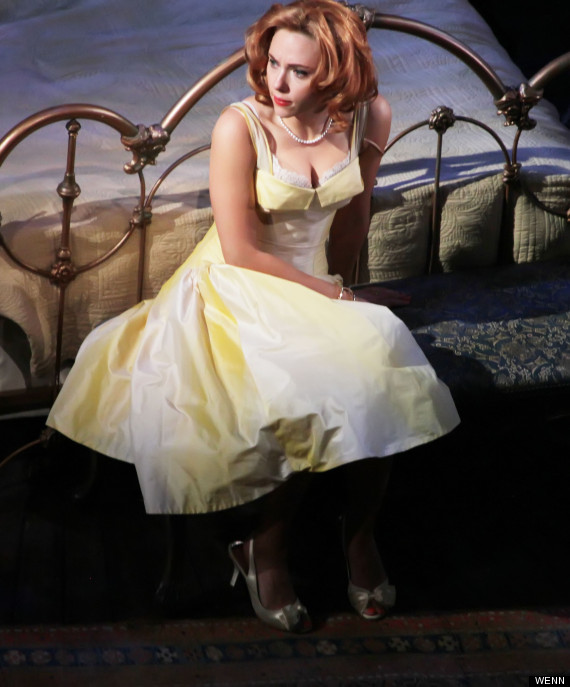 Johansson tells the Associated Press, "I think her sexuality is often overplayed and over-appreciated. It's such an unimportant part of this story. I mean, it comes with the circumstance, of course, and the settling and the words - that's already there. There's no need to drape yourself all over the stage and roll around in a satin sheet...
"It's really a beautiful play, really a perfect play, I think. If the play fails, it's our fault."
The show officially opens at the Richard Rodgers Theatre in Manhattan next month.
Johansson previously won a coveted Tony Award in 2010 for her Broadway debut in a production of Arthur Miller's A View From the Bridge.
Scarlett Johansson on Broadway