Punters who gambled on 'EastEnders' villain Derek Branning being murdered will be given a refund by bookmakers William Hill after it turned out he died from a heart attack.
The firm took bets on a long list of characters who had good reason to want to kill the baddie, played by actor Jamie Foreman, in the soap's Christmas Day special.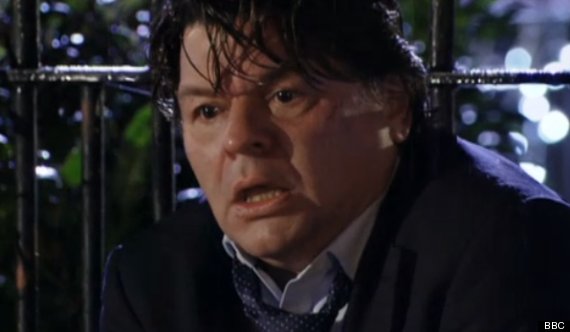 Derek Branning's death came as something of a disappointment, after murder had been touted
In an unexpected twist, he died from natural causes although family members did refuse to help him as he lay stricken on the pavement.
MORE: Who Topped Christmas Day TV Ratings?
The bookmakers paid out on bets which said Branning himself would be to blame, and that outcome had been backed in from 33/1 in October to 5/2 by the time the show started.
William Hill spokesman Joe Crilly said: "Derek had enough enemies to justify his murder but it seemed that nature did everyone a favour.
"Years of tough living took their toll and so we paid out on him and refunded on everyone else."
The firm is offering 10/1 that someone else will get killed on 'EastEnders' next Christmas Day, after what some fans of the show felt was an anticlimax this year.
Alfie had been on the 'Wanted' list after he found out about his wife's affair with Branning...