Gareth Bale celebrated his first career hat-trick by placing the match ball on top of his Christmas tree.
The Welshman hit three of Tottenham Hotspur's goals in their 4-0 Premier League defeat of Aston Villa on Boxing Day.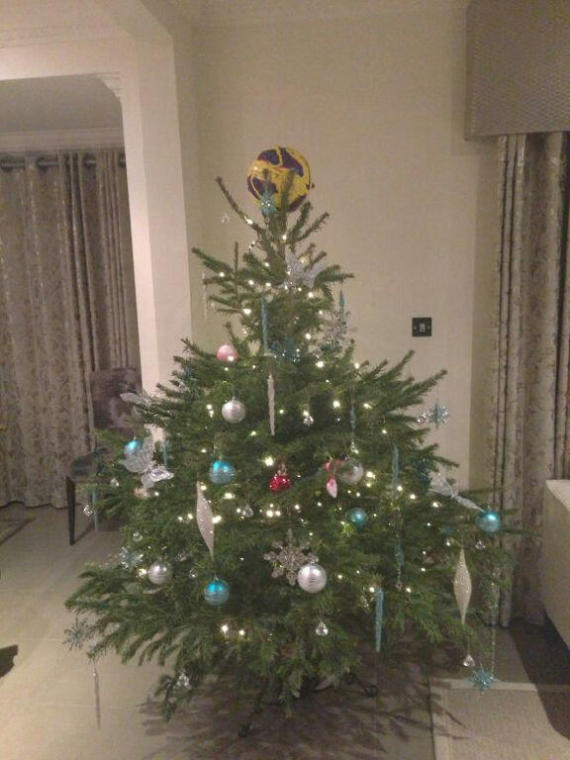 Bale's ball atop of the tree
The 23-year-old has now scored 10 goals for Spurs this season and his trio saw the Lilywhites move up to fourth in the league table.
He tweeted he "thought I'd give this pride of place" before posting a picture of his first match ball at the summit of his admittedly small Christmas tree. Bale scored his first career hat-trick
It is unlikely Tottenham will reach the Premier League peak, however.