The Football Association has confirmed it has written to Manchester City manager Roberto Mancini and QPR boss Harry Redknapp to ask for their observations following their post-match comments regarding referees on Boxing Day.
Mancini was exasperated after Sunderland's winner came seconds after a clear foul on Pablo Zabaleta. The Italian, renowned for his forthrightness, could not hide his annoyance with referee Kevin Friend.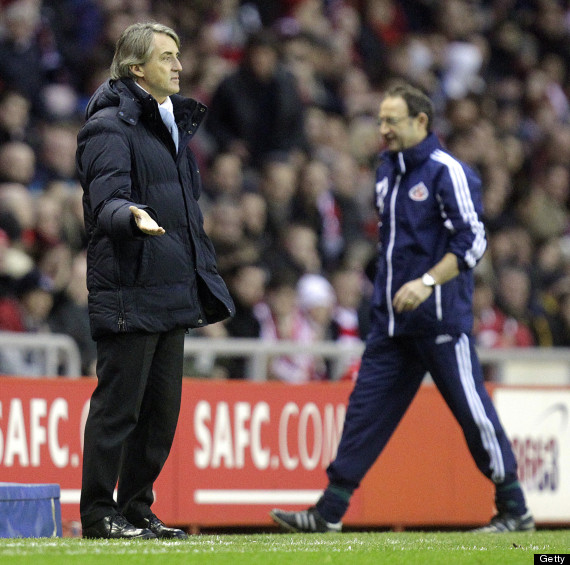 Mancini is not amused
"The referee maybe ate too much for Christmas. He was not in good form," Mancini remarked. Sunderland's victory leaves City seven points adrift of Manchester United.
Redknapp's QPR meanwhile lost 2-1 to West Brom, with the Baggies' clincher coming as a result of Marc-Antoine Fortuné backing into an admittedly feeble Rob Green, who parried the ball into his own net.
Chris Foy then failed to notice an obvious handball by Liam Ridgewell after the Rs had halved the deficit and pursued an equaliser.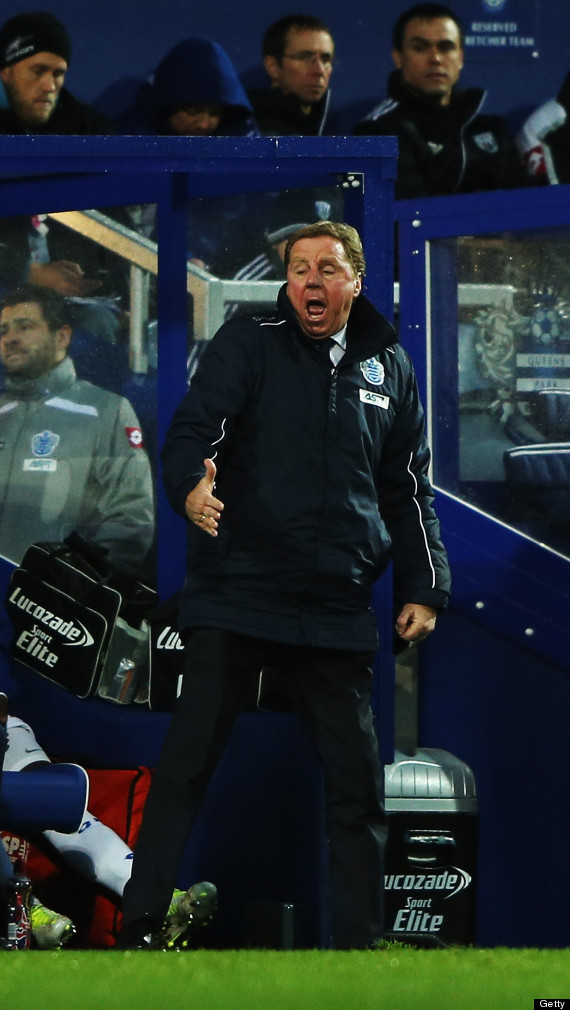 Redknapp didn't hold back with his analysis
Redknapp said: "I asked the linesman how he didn't see that penalty - it was the most blatant handball you could wish to see but he said it was murky down there in that corner and he couldn't make it out.
"Maybe he should go to Specsavers. I thought they were both awful decisions. Scandalous decisions."