Thierry Henry was back in an Arsenal shirt, albeit of the training variety, as he maintains his fitness levels with his old club.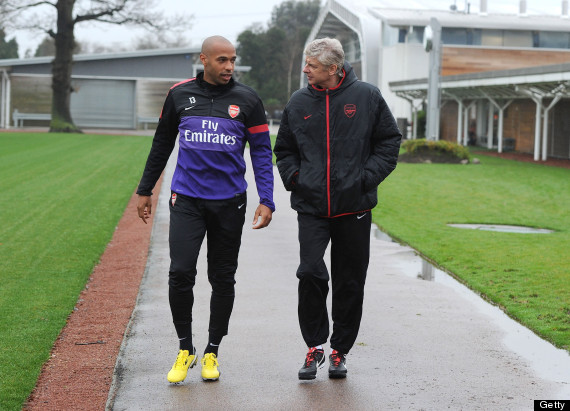 The Frenchman was in good spirits with former manager Arsène Wenger at London Colney, hours after his compatriot hinted at a third stint at the club for the striker.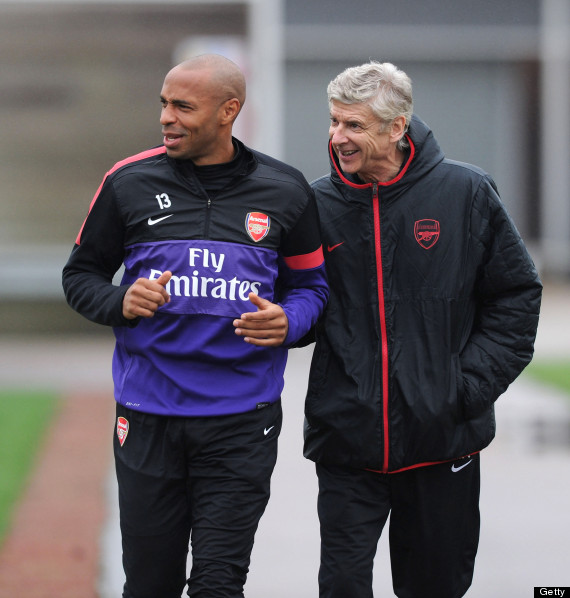 Henry, 35, returned to Arsenal for a seven-game loan spell this year and a similar arrangement could be reached with his parent club, MLS team New York Red Bulls, in the January transfer window.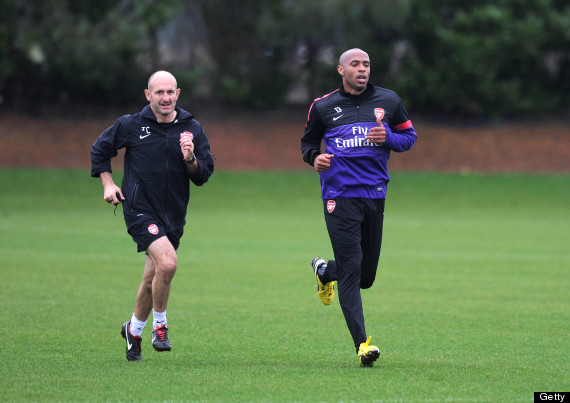 Henry scored twice for the Gunners last season, hitting the winner in his first game in an Arsenal shirt in four-and-a-half-years against Leeds United.