Former England captain Tony Greig was hailed for his skills as a player, captain, commentator and cricketing revolutionary today after his death at the age of 66.
Greig suffered a heart attack at his Sydney home in the early hours of the morning, having battled lung cancer for more than two months.
In his playing days Greig was renowned as a tenacious all-rounder and captained England in 14 of his 58 Tests, while in latter years he became known for his endless enthusiasm and wilfully provocative style in the commentary box, where he served in both England and Australia.
Greig was born in Queenstown, South Africa and qualified for England due to a Scottish father.
He captained Sussex and earned 58 Test caps, 14 as captain, before his controversial leading role in Kerry Packer's World Series Cricket ultimately saw his playing career at the highest level wind down.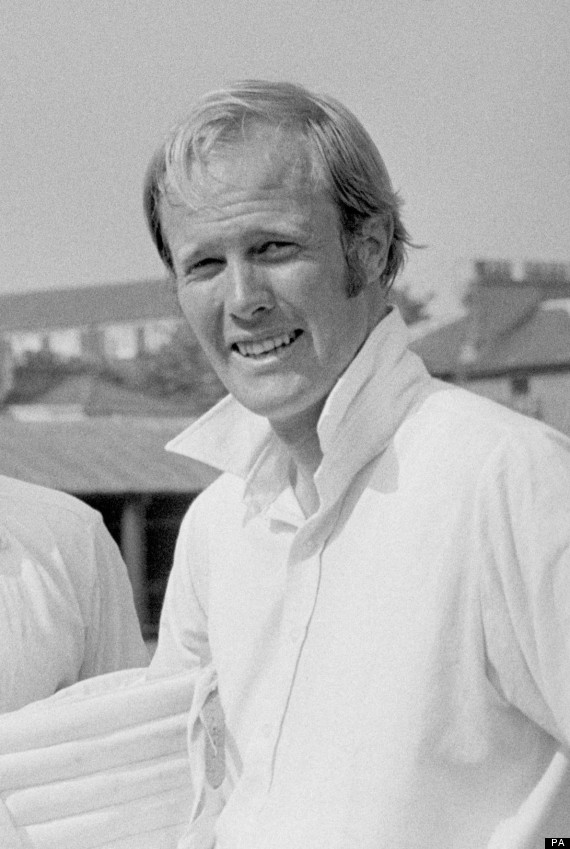 Greig was England captain in the 70s
The Packer controversy was one of a series of flashpoints in Greig's colourful career - another memorable incident saw him castigated for his promise to make the West Indians "grovel" - but has more recently been re-evaluated as a necessary bump in the road to the handsomely paid professionalism currently enjoyed by players all over the world.
Although divisive at times in his playing days, Greig's passing today united the cricketing world in tribute.
England legend Sir Ian Botham came into the side under Greig's leadership and has been a long-standing supporter.
"He was my first-ever captain for England. I'm very sad and very emotional," he told Sky Sports News.
"He was flamboyant and extroverted, faster than light and he made things happen. He was an amazing guy and so full of energy.
"He changed cricket for everybody as we know it now. The game suddenly leaped forward and players started to paid more substantial amounts.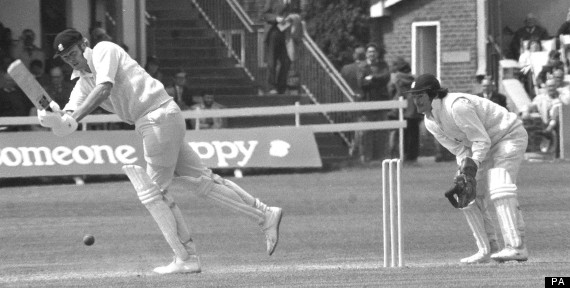 "He revolutionised the game and it had to be done. The players of today have a lot to be thankful for in Tony and Kerry Packer.''
Another former team-mate, Bob Willis, was a dissenter against WSC in its formative stages but admits Greig's decision to support the project was one that ultimately benefited the sport.
"It was a torrid time back in 1977. People took very entrenched positions and it wasn't very pleasant being a Packer player in county cricket.
"But I think some of us realised our mistakes in taking up those positions and we knew that we would be much stronger for the introduction of World Series Cricket.
"He had a tremendous effect on my own career. He persuaded me to get really, really fit with long-distance running and that totally revolutionised my career.
"I never had another injury and went on to take over 300 Test wickets. It's a very, very sad day for cricket. Sixty-six is no sort of innings.''
Nasser Hussain, a latter day player who profited from the race towards professionalism and captained England between 1999 and 2003, was effusive in his praise for Greig.
He said: "Because of Tony Greig and Kerry Packer and the World Series, suddenly the world realised that they had to start paying their cricketers.
"One-day cricket became much more dramatic with the coloured clothing and the white balls and another form of cricket was invented.
"The establishment had to follow as interest in the game grew because of what he achieved. He was the sort of guy that didn't take a backward step against anybody.
"He was a dramatic sort of guy with the blond locks and his collar up. He took on cricketers and oppositions.
"He was a great England captain and he transformed the game. It is very sad news and very sudden news as well.''
Despite being championed by Hussain for his anti-establishment credentials, Greig today found himself lauded with equal vigour from within the corridors of the England and Wales Cricket Board.
ECB chief executive David Collier said: "Tony Greig was an extremely talented all-round cricketer and captain.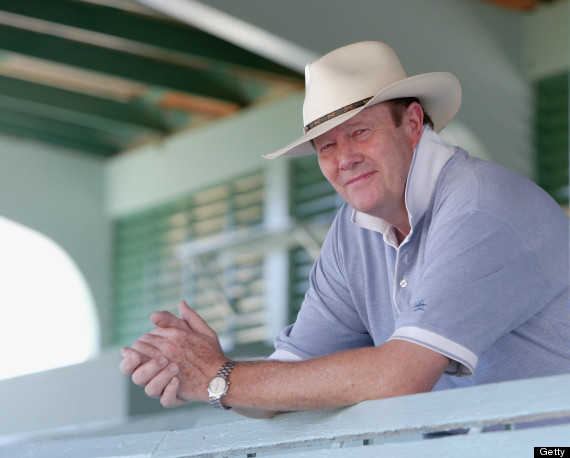 Greig was an accomplished and revered pundit
"He was a giant of a man who played a major role in the changing face of cricket during the 1970s.
"He will be fondly remembered for his informed commentaries, his embracing of innovation to enhance the game including day and night cricket as well as his performances on the field of play."
ECB chairman Giles Clarke went on to describe him as "magnificent and fearless".
Greig, a Channel Nine stalwart, was also well-loved in Australia, with the likes of Glenn McGrath, Shane Warne, national coach Mickey Arthur and Test captain Michael Clarke all joining the tributes.
Michael Clarke told www.cricket.com.au: "I was only speaking with Tony a couple of days ago so news of his passing is absolutely devastating.
"Tony has a long and decorated history with international cricket both as a player and commentator and cricket will be much poorer for his loss.''