David Hasselhoff finally took in a game of football during his Manchester panto stint to see City beat Stoke 3-0 at Eastlands on New Year's Day.
However City, against T-shirt advice, decided to Hassel with The Hoff as they spelt his name wrong.
The latest American actor to get his own replica shirt after Tom Cruise and Robert Duvall turned up for the Manchester derby in December, the Knight Rider legend's name was incorrectly spelt 'Hasslehoff'.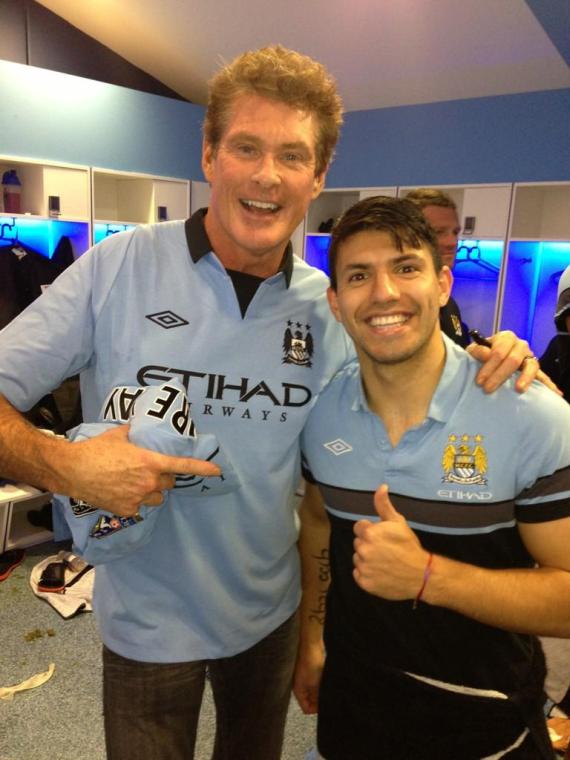 Hoff and Kun
But Baywatch icon Hasselhoff nevertheless said he enjoyed a "great day" on Twitter.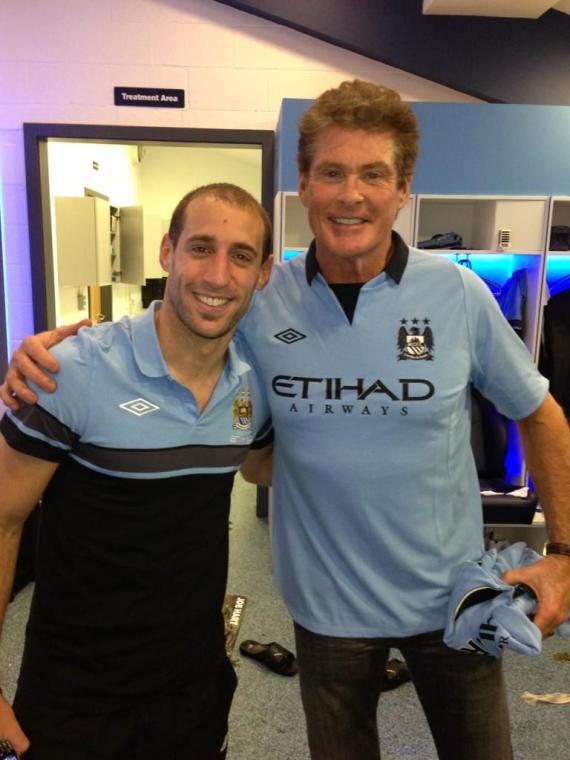 Hoff and Zab