Police in Thailand have arrested a man after Stephen Ashton, a 22-year-old British tourist, was shot dead at a New Year's Eve party.
Mr Ashton is said to have been killed after getting caught in the crossfire of a gunfight between rival gangs, as he danced with friends at a beach bar on the paradise island of Koh Phangan.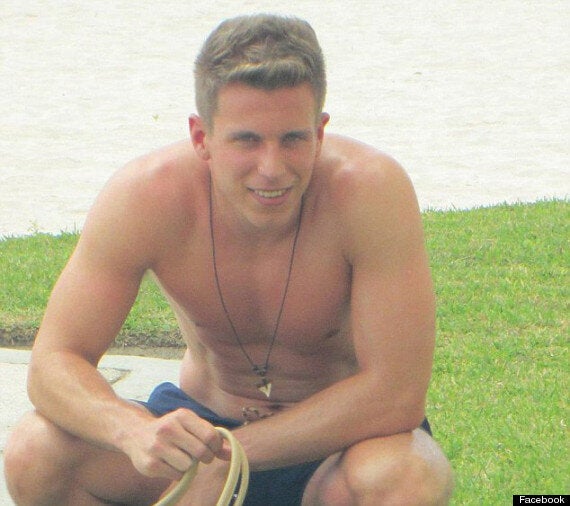 Stephen Ashton, 22, is said to have been killed by a stray bullet as he danced with friends
The man is expected to be charged with manslaughter, he said.
It was reported that Mr Ashton's family had travelled to Thailand and were on the way to Ko Phangan to formally identify his body and make arrangements for his repatriation.
Thai police said Mr Ashton was with a group of friends and 300 other tourists celebrating the countdown to 2013 at a pub and restaurant called the Zoom Bar when he was shot by a home-made gun at Haad Rin beach shortly after 4am yesterday.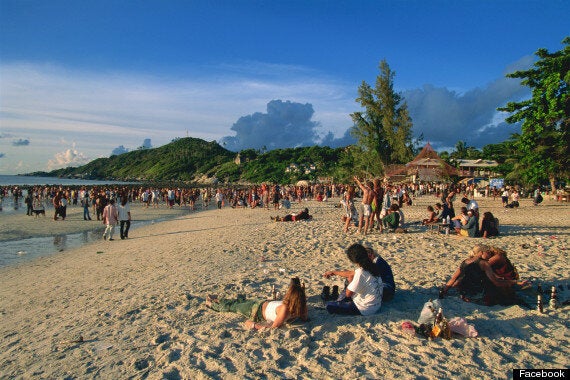 Koh Phangan, situated north of tourist haven Ko Samui in the Gulf of Thailand, is a popular destination
The Bangkok Post said he was visiting the island with four or five friends and was staying at Pink Bungalow on Haad Rin.
Confirming the identity of the victim, a Foreign Office spokesman said: "We are aware of the death of a British national in Thailand on New Year's Eve and we are providing consular assistance to the family."
His family moved to the upmarket area of Purley, south London, about three years ago, she said yesterday.
"They've always been very nice neighbours.
"If Stephen or his sister Emily had parties, they'd always be at the house with their parents so they knew where they were. I went to the house today and the family just seem in complete shock."
Mr Ashton's family said they were too distraught to speak at their home on Tuesday night.
Friends expressed their shock at Mr Ashton's death and paid tribute to him on social networking sites.
Aaron Kelly wrote on Facebook: "Horrible news. Be good up there mate."
Jaydon Gibbs said on Twitter: "My heart is with his family. The nicest guy RIP Stephen Ashton xx"
Another Twitter user, Dean DeRosa, said: "Worst news for the start of 2013 ! R.I.P Stephen Ashton ! Was a good lad !!"
Robbie-Cameron Gray took to Mr Ashton's Facebook page to express his grief and posted a photograph of the two of them as young boys.
He said: "Don't want to believe it. Still got photos of us on my wall from football and school. Will miss you mate."
Popular in the Community