Former Newcastle United manager Kevin Keegan has accused Newcastle United of complacency as they lie just two points above the Premier League relegation zone.
The Magpies have won just five league matches this season having finished fifth in Alan Pardew's first full campaign since he replaced Chris Hughton as manager in December 2010.
Newcastle face Brighton & Hove Albion in the this week's FA Cup third-round having lost to the Championship side at the fourth-found stage last season.
When asked why his former club had faltered this term, Keegan was forthright in his assessment.
"Complacency. I think sometimes in football you think you're there and if you don't do something you start going backwards," he told HuffPost UK Sport.
"You can't stand still in the Premier League. The powers that be probably thought why should we strengthen?"
Keegan was appointed Newcastle manager for the in January 2008, eight months after Ashley bought the club, however he resigned in September later that year just four games into the new season.
And the Toon icon was uncomplimentary about his former employers, owner Mike Ashley and managing director Derek Llambias.
"I don't really know Mike Ashley even though I was appointed by him and took him to court and won a court case," he said. "I don't know him. I don't know Llambias and don't wish to know him from bits I've seen of him.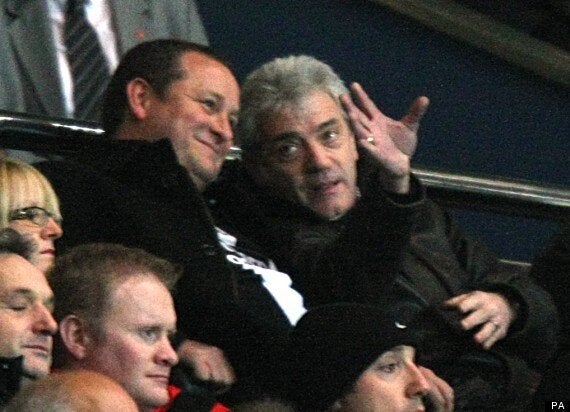 Keegan with Ashley shortly after his 2008 appointment
With Demba Ba's transfer to Chelsea now completed a striker has emerged as a priority for the Magpies after France right-back Mathieu Debuchy joined from Lille on Friday.
Papiss Cissé nodded in the opener during the 2-1 defeat to Everton on Wednesday night but Keegan has cited one of the injured squad members as pivotal to their recovery than Ba.
"They need [Yohan] Cabaye back. He's the key. I think they knew they were going to lose Ba when they had a clause inserted in and his agent's working to get him away and £7m not a lot of money for the third top scorer in the Premier League.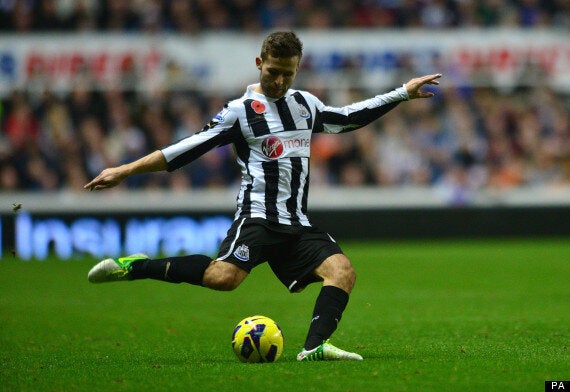 Cabaye has been out since November
"But they need Cabaye back more than anything, he is the one player who if they lost I would be worried about them."
Thirty years earlier, Keegan scored twice in what would be Bill Shankly's final match as Liverpool manager
"I'm not sure we knew it was his last ever game in charge," Keegan said. "I think it came as a bit of a shock when he decided after that. At that time we didn't know he was going but it was a great way to finish.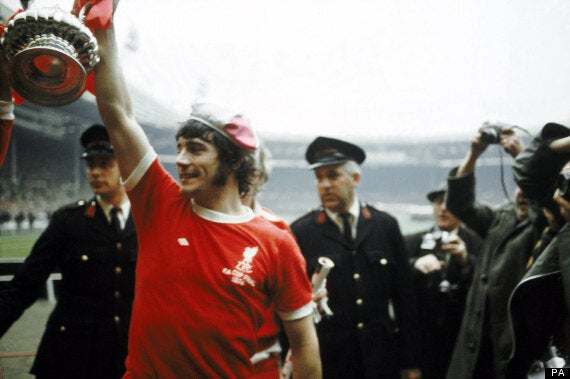 Keegan savours the 1974 victory
"We absolutely blasted Newcastle off the pitch. They had about one shot which went 40 yards over the bar and it was one of the most one-sided cup finals ever since when the Wanderers won it. It was totally one-sided."
Despite the his only FA Cup win is the highlight, the former England manager glows at his earliest memory of the competition with hometown club Scunthorpe United in 1970.
""When I was with Scunthorpe we knocked out Sheffield Wednesday at Hillsborough when we were in the Fourth Division and they were in the First Division," he recalls. "I was an 18-year-old and that was fantastic. I started the game.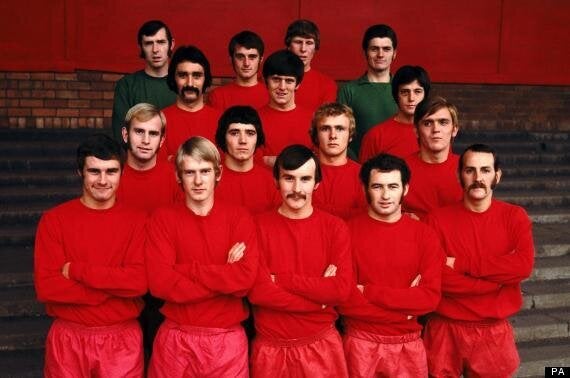 Scunthorpe at the beginning of the 69-70 season (Keegan second from left in second row)
"We wanted a home draw in the next round but unfortunately we got Swindon away at the County Ground and they were a good side at the time, a very good side and we got knocked down."
ESPN will air live and exclusive coverage of three FA Cup Third Round games this weekend: Swansea City v Arsenal at 1pm and Mansfield Town v Liverpool at 3.45pm on Sunday, then Cheltenham v Everton at 7pm on Monday. Visit ESPN.co.uk/tv for details
Related