Mario Balotelli's turbulent career at Manchester City may be in jeopardy again after a blazing row with Roberto Mancini at the club's training ground.
Balotelli, who has been involved in several scuffles with teammates and Mancini before at City's Carrington training base, was grabbed and shoved by his coach before he was restrained by a member of staff.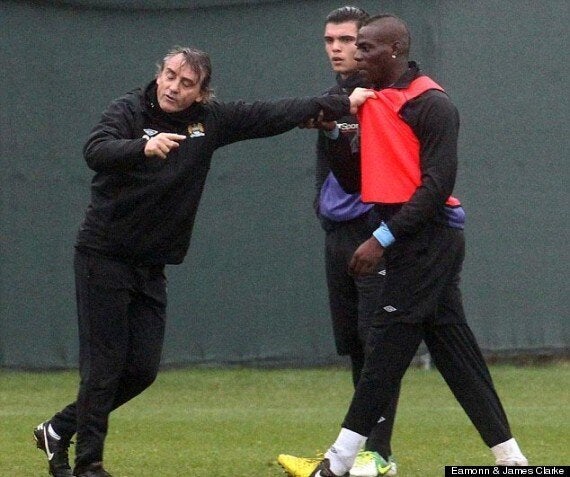 Mancini apparently reacted furiously following a tackle from by the Italian on winger Scott Sinclair.
The pair have endured an irascible relationship since the striker joined from Internazionale in 2010, with Mancini publicly criticising Balotelli on numerous occasions for his performances and indiscipline.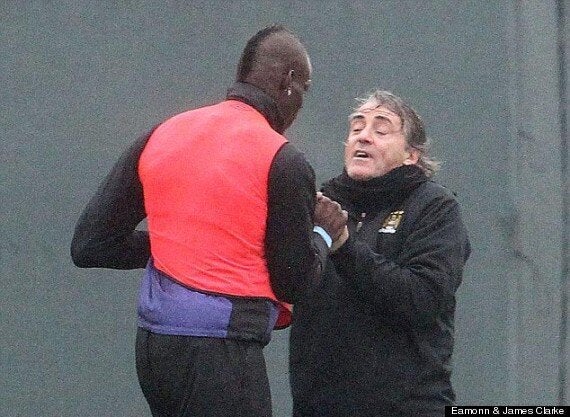 City have been unable to prevent cameramen from snapping shots of them whilst training, unlike neighbours United, who also train in Carrington. Photographers have been unable to get access to United preparing for matches since Sir Alex Ferguson and David Beckham were involved in a confrontation in February 2000 by the News of the World.
Beckham was told to go home after he arrived late and was then dropped for the weekend win at Leeds United. The incident prompted Carrington's minor conversion into a fortress-like facility.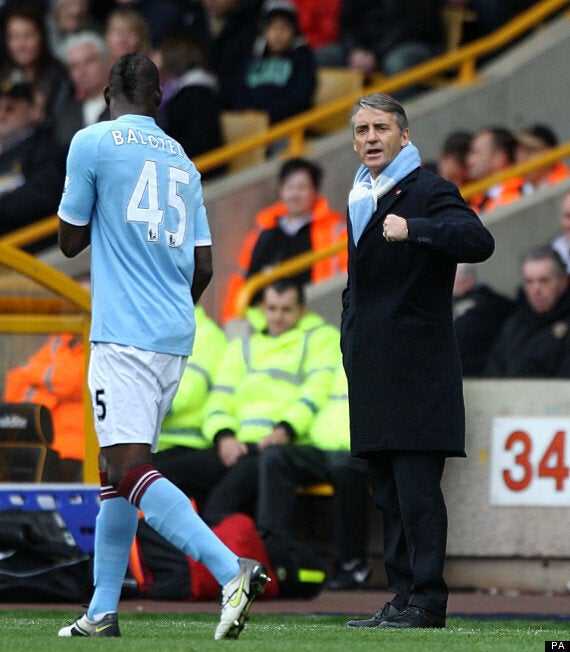 Balotelli has regularly infuriated Mancini
Balotelli once turned up to Inter's training ground wearing an AC Milan shirt which compelled José Mourinho to attempt to rip the jersey off of him.
However the latest flashpoint in the irascible 22-year-old's career does not reflect well on the volatile Mancini either as City attempt to reduce United's seven-point lead at the Premier League summit.
City have refused to comment on the Thursday fracas, with Mancini's press conference tomorrow.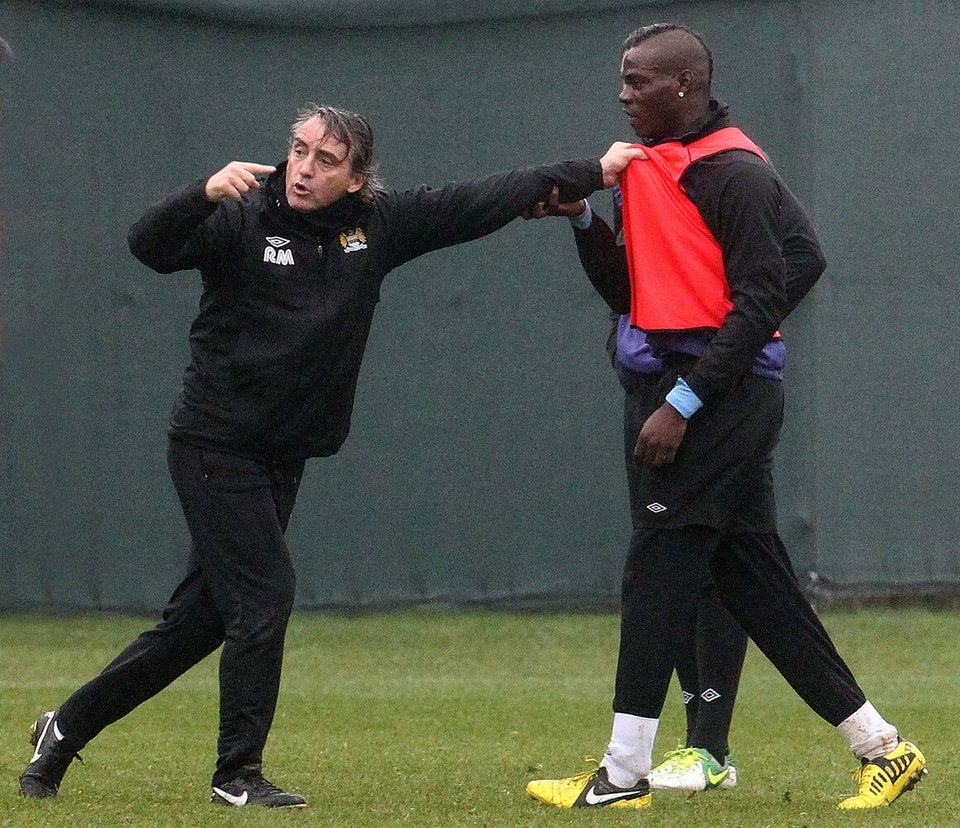 Mario Balotelli And Roberto Mancini Confrontation
Related