Rio Ferdinand has revealed how hooded Manchester United fans visited him at home in a bid to persuade him to sign a new contract in 2005.
Ferdinand, who had served an eight-month ban over missing a drugs test in 2003, had been booed by a section of United's support and urged to "sign the deal" as contract negotiations took place.
He was pictured on the front page of the Daily Mirror with Chelsea chief executive Peter Kenyon in April 2005, and in the May 2005 win at Charlton was subjected to "Chelsea rent boy" jibes from some of United's travelling contingent.
The 34-year-old told Four Four Two magazine:
"So I go to the side door and grab a big bit of wood, jump on the side of the wall and I'm just about to scream 'raaaah!' when I see there's a massive group of people, with hoodies and caps covering their faces. "I just thought, 'I'm going to get served up in a moment, so go bananas and they'll think you're a nutter!'

"Then one of them said, 'We're the United boys, fucking sign your contract,' and I was like, 'What you talking about? I've only just started negotiating two months ago, what you worrying about?'"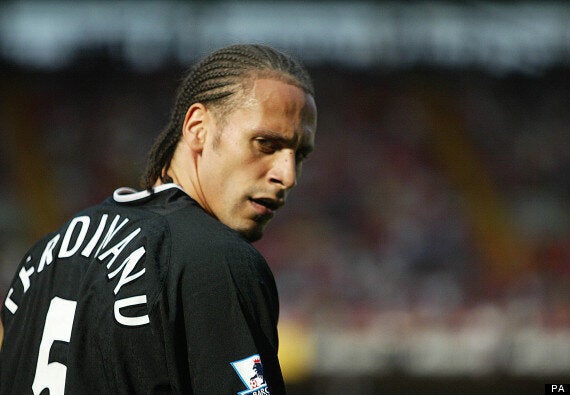 Ferdinand was subjected to taunts in United's 4-0 win at Charlton
In pre-season prior to the 2005-06 campaign, Ferdinand had still not signed a new deal and was overlooked as captain in their seven friendlies as the boos became more audible. He eventually put pen to paper later that year.
Explaining the background, the 34-year-old added: "Basically I went to see my agent [Pini Zahavi] for half an hour and Kenyon was with him. Someone's taken a picture and made out like we're having a bloody meal together. So I'm saying to these guys, 'If I'm going to do a deal with another club, do you think I'd be doing it in broad daylight?'
"One of the neighbours had called the police by then and they got off when they heard the sirens."
Ferdinand also said his eight-month ban was the "lowest point" of his career.
He said: "If that sort of thing can't make you more responsible, then I don't know what can.
"People assume I must have had something to hide but I did all the tests that were asked in the end and the judge said I had proved beyond any doubt I had nothing in my system - those tests trace stuff from months back.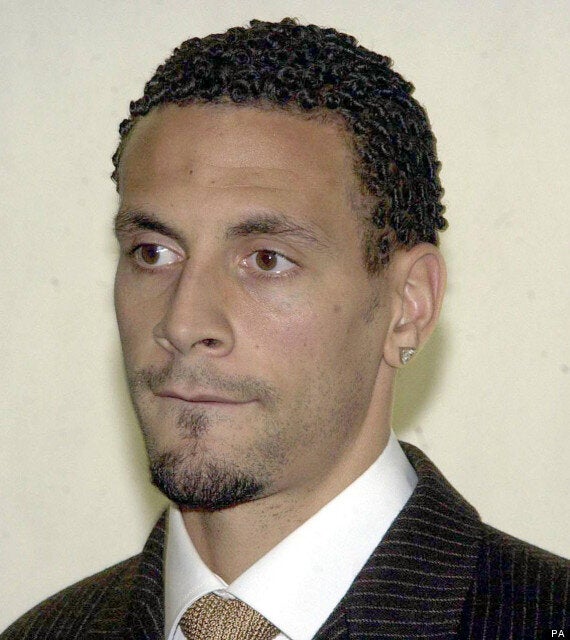 Ferdinand reacts to his eight-month ban
"So I never had any doubt in my mind, it was just irresponsible of me not to go to the test at the time and I got punished severely for it.
"Eight months of my career just gone, just like that. It was easily the lowest point of my career, especially as I knew people were trying to tarnish my name by saying I was into drugs.
"That's the most disappointing thing for me, that people assumed I was involved in drugs or had something to hide."