It's hard to think that 12 months ago, barely anyone had heard of Rita Ora, but her rise to fame is showing no signs of slowing down and the sky really is the limit. Literally.
The 'R.I.P' hitmaker has kicked of 2013 in style, taking to the skies to parachute out of a plane.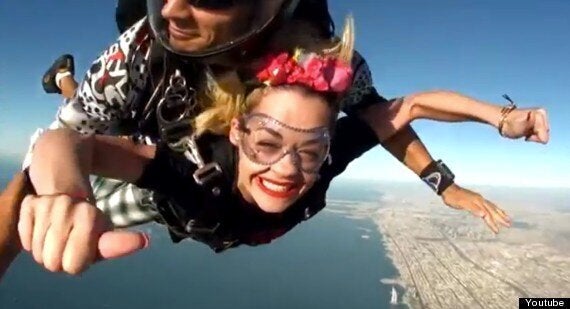 Rita has been holidaying in Dubai over the festive period and sought a thrill to see in the new year, tweeting: "Sky diving! Still with my flowers in! HA I thought I was gonna die! Thank u #skydivedubai,"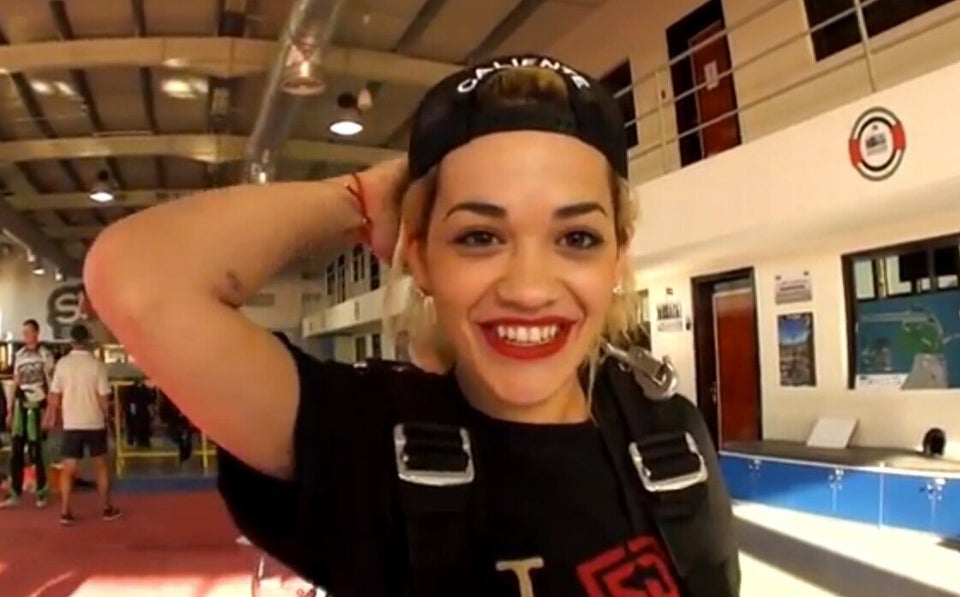 Rita Ora Goes Skydiving In Dubai
While she's obviously got some bottle, Rita soon lost her cool at 'Geordie Shore' star Holly Hagan as the pair got into a row on Twitter.
The flame haired reality TV star had been gossiping about Rita's love life on the social networking site and wrongly accused her of having an affair with her record label boss, Jay Z.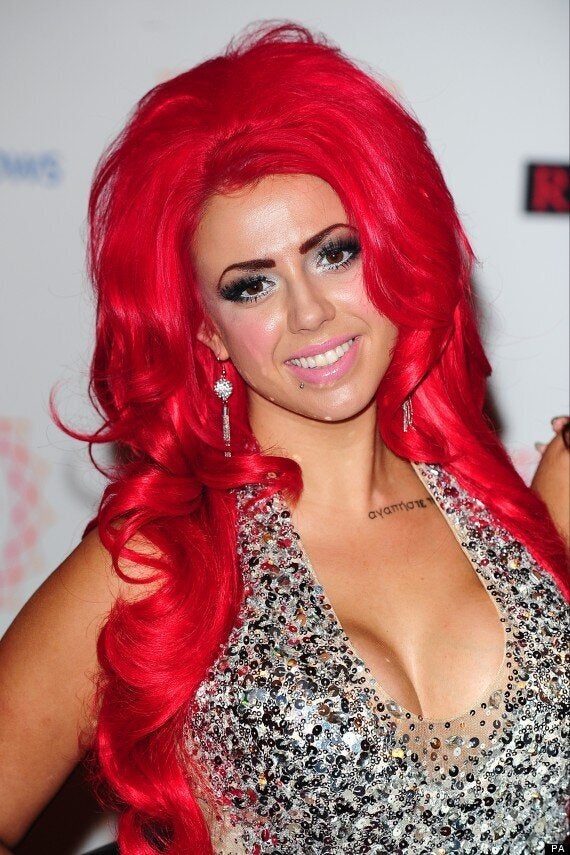 Geordie Shore's Holly Hagan wrongly suggested Rita had been having an affair with Jay-Z
Holly wrote: "I've been told to say that Rita Ora has been ALLEGEDLY bukin jay z! I repeat ALLEDGELY (sic)."
Rita tweeted: "I stayed silent on one bulls**t rumour but this one I have to speak. Neva eva will any1 includin a red head dum z listin attention seekin w**re try talk s**t about me& my family holly wateva da f*k ur name is.
"Anyway I only speak when I have to and that was just f*kin ridiculous that's why I spoke."
Clearly keen to avoid a cat-fight, Holly claimed the rumours were "all over Facebook and Twitter already".
She then re-tweeted Rita's messages, and added: "Oooopsy getting told off, don't shoot the messenger! Of course I'm only a Z-list why would anyone care what I say ;) night twitter."