Roberto Mancini said he lost his temper with Mario Balotelli for two seconds, but insisted there was "no fight".
The Manchester City manager grabbed the Italian striker after a tackle on winger Scott Sinclair during an animated row in which Balotelli had to be restrained by a member of staff.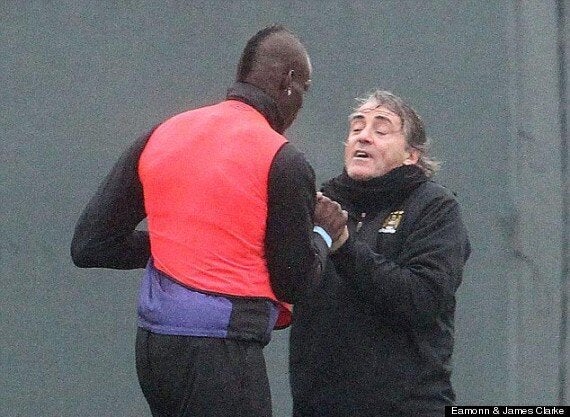 However Mancini was eager to shield the irascible Balotelli from more attention and insisted he would not be sold in the January transfer window or face punishment.
"We were playing a game [in training] and Mario kicked his team-mate and I said to him to go inside, leave the pitch," Mancini explained at his press conference.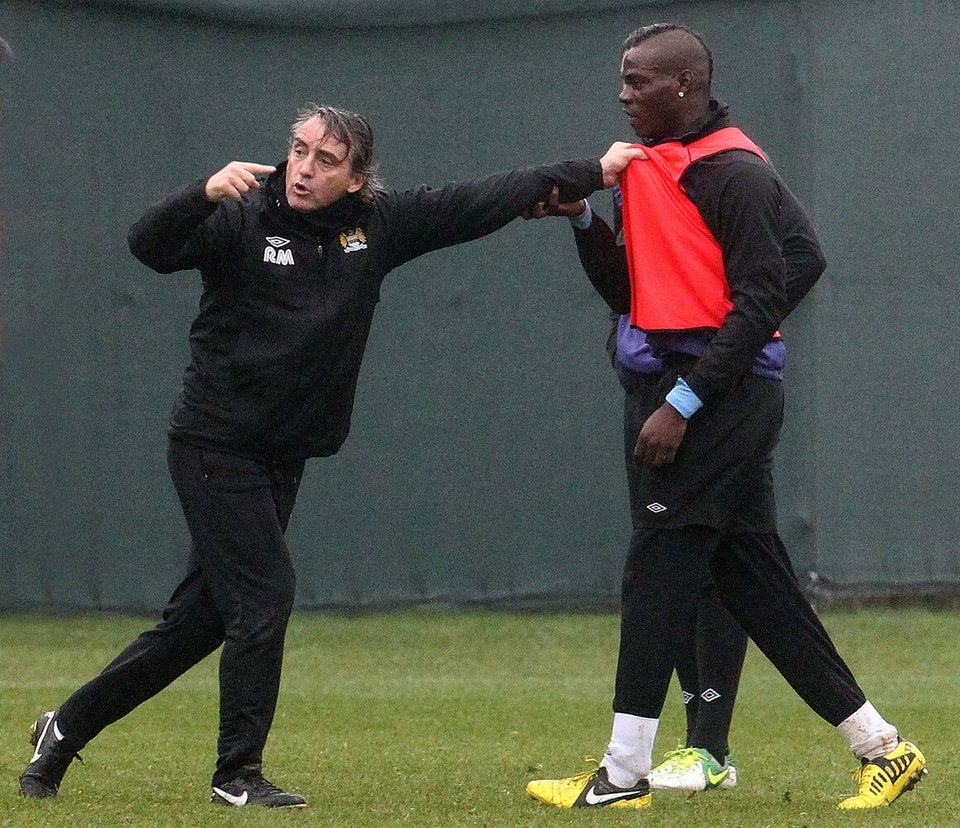 Mario Balotelli And Roberto Mancini Confrontation
"He said 'no', I take his shirt and push him out of pitch. That was it. That is what happened. Nothing special."
"There was no fight, it is not true. I lost my temper for two seconds because Mario did not leave the pitch."
Mancini added the pictures taken had made the flashpoint seem more inflammatory.
"The picture looks worse. There was no fight. It was over in two, three or four seconds. Nothing special," he claimed.
The City boss even afforded himself a joke at his own expense when, noticing the larger than usual press pack, he remarked: "Are we in Champions League final?'
Popular in the Community