You're petrified of being out of your depth in water, you're rubbish at swimming, or perhaps you almost drowned in the 2004 Boxing Day tsunami.
None of these factors would ordinarily endear someone to take up diving, would they?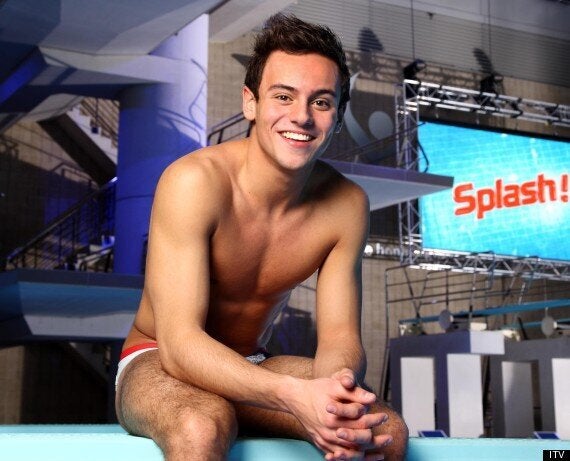 Tom Daley will coach the stars
Stars such as Caprice, Dom Joly and Jenni Falconer are taking part in the new ITV series 'Splash!' in which familiar figures test their nerves by learning to dive.
Bookmaker William Hill is offering a price of 16-1 that there will be a "wardrobe malfunction" during the first show on Saturday night, with a contestant slipping out of their swimwear on impact.
The contestants in the series - who also include singer Jade Ewen, former 'Changing Rooms' designer Linda Barker and Olympic boxer Anthony Ogogo - will be battling to make it through to the finals in a bid to be crowned the best diver.
Speaking at the press launch of the show, Sugababe Ewen told The Huffington Post UK: "Everybody tells you to keep calm but it's completely against your survival instinct to through yourself into deep water… I'm trying to tell myself to stay calm but I kept thinking I'm going to run out of air."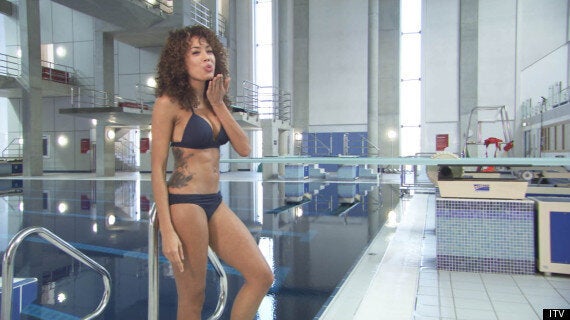 "I've choked, coughed and even burped when I've swallowed too much water," adds the worried looking singer.
One of the most honest reasons for signing up to the show came from comedian Helen Lederer, who also confessed she's "not a sporty girl".
She explained: "I was very depressed at the thought of having to do it… but I wanted to be on television so people would buy my sitcom so I'd get more work. I've never done a reality show before."
And she added: "They don't usually ask me because I'm a bit unusual and not very famous… Maybe they think I might go made or something or swear on the way down."
Meanwhile, 'Benidorm' star Jake Canuso revealed he was almost killed in Thailand during the 2004 Boxing Day tsunami after getting trapped under a tree's branch, but still chose to take up the challenge.
He revealed: "I don't go in the water much, I nearly drowned in the tsunami and didn't go in water for two years… I nearly died because I'd climbed a tree and it fell down and crushed me."
However, Canuso has found a way to cope with the diving pool: "I don't talk, I don't think, I just get really methodical."
The first of three heats will see Canuso, comic Omid Djalili, Ewen, Falconer and Lederer taking the plunge at 7.15pm on Saturday on ITV.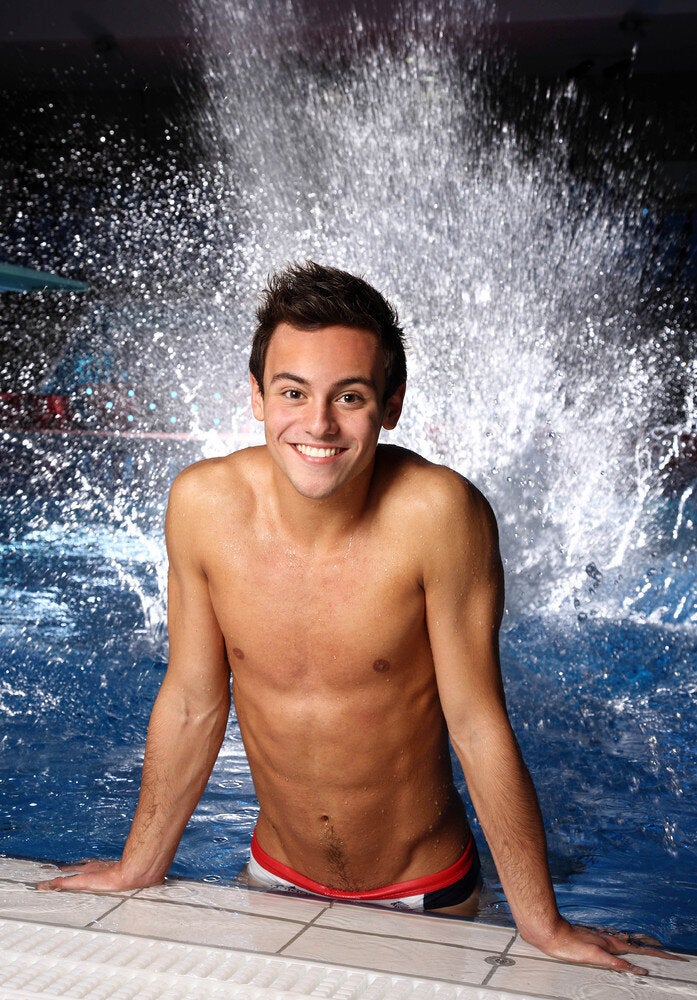 Splash!