Another day, another bikini. Crikey, that Alexandra Burke is fast becoming the next Rihanna.
The 'X Factor' winner has been sunning herself on the shores of Miami, giving her the prime opportunity to show off her extensive swimsuit collection.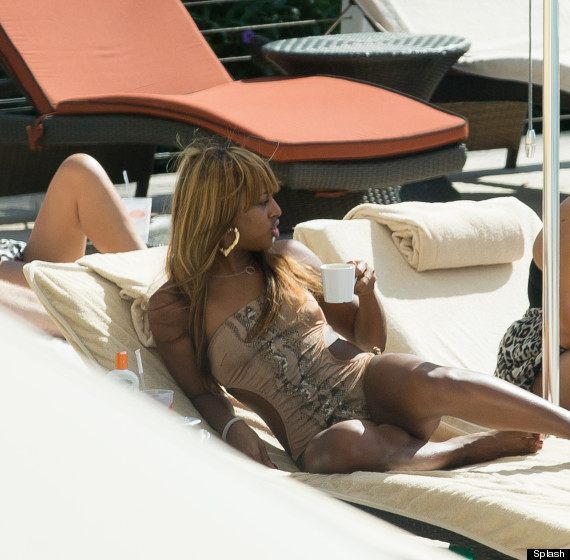 Yesterday, it was the turn of a snakeskin one-piece that was charged with keeping Alexandra covered up as she had a brew around the pool.
Very rock and roll.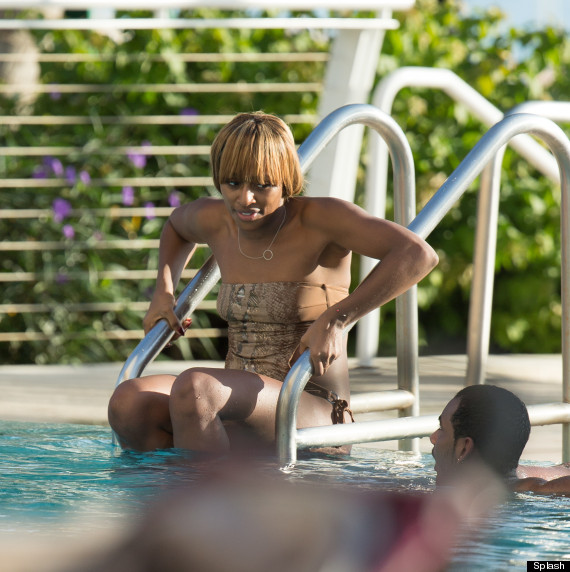 Alex flew out to Florida for New Year, where she saw in 2013 at a concert headlined by Drake.
The star will be hoping for a better year than last - 2012 saw her endure a split with footballer Jermain Defoe after he allegedly cheated on her and her album 'Heartbreak On Hold' scrape into the charts at number 18.