A popular Indian guru has caused mass offence after suggesting the Indian gang rape victim who died on December 30 was equally responsible for the attack.
Addressing his followers, Asaram Bapu said upon being confronted by her attackers, the woman: "...should have taken God's name and could have held the hand of one of the men and said I consider you as my brother and should have said to the other two 'Brother I am helpless, you are my brother, my religious brother.'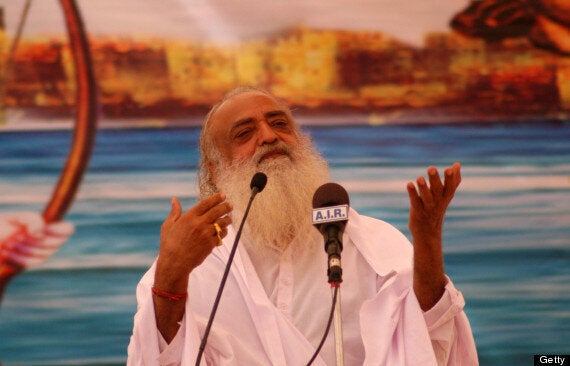 Asaram Bapu has suggested the Delhi gang rape victim was equally responsible for the attack that cost her life
"She should have taken God's name and held their hands and feet... then the misconduct wouldn't have happened."
Bapu is said to have added: "The accused were drunk. If the girl had chanted hymns to Goddess Saraswati and to Guru Diksha then she wouldn't have entered the bus."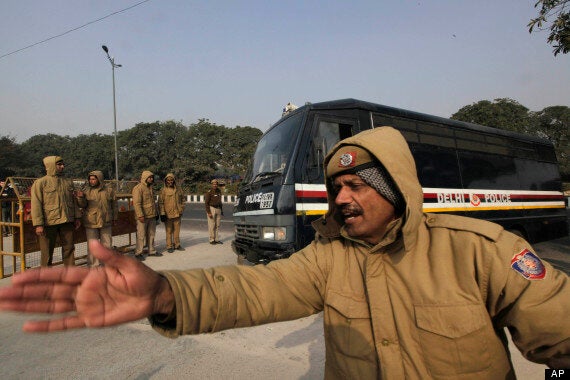 A police officer guides a truck carrying the five suspects into the court precincts
Meanwhile Bapu's spokesman Niam Dubey insists her client has been misquoted.
She told Asian News International: "Bapujee never made such statements. He just asked his women followers to avoid such situation.
"Yes, he said that the girl had made a mistake by taking an empty bus in night. If she had taken 'Matra-Diksha', the God has might save her anyhow."
On Monday five men were formally charged with the abduction, gang rape and murder of the unnamed 23-year-old student.
The five accused have been named as Ram Singh, his brother Mukesh, Pawan Gupta, Vinay Sharma and Akshay Thakur.
A sixth suspect who claims to be 17, is expected to be tried in a juvenile court separately, The Associated Press reports. Under Indian law juveniles cannot be prosecuted for murder.
A police report seen by the Hindustan Times alleges the youngest suspect "extracted her intestine with his bare hands and suggested she be thrown off the moving vehicle devoid of her clothes."
The next hearing will take place on January 10 and the trial is expected to be referred to a new fast-track court.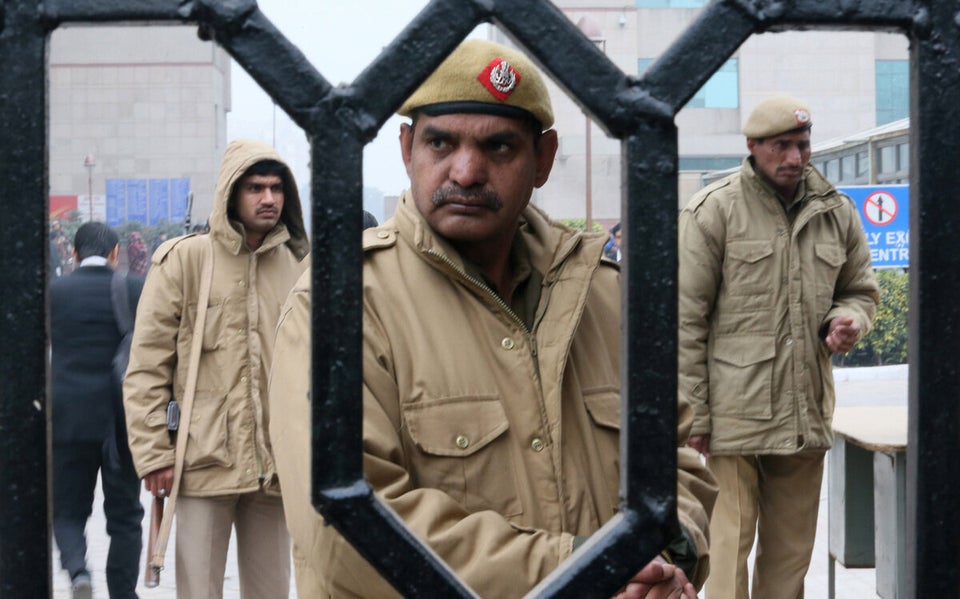 Indian Rape Trial
Related