A cat has been caught attempting to smuggle a mobile phone, selection of saw and drill bits into a Brazilian prison.
The white feline was caught slipping through a medium security prison in Arapiraca, northeastern Brazil, with the contraband taped to its body, the Associated Press reported.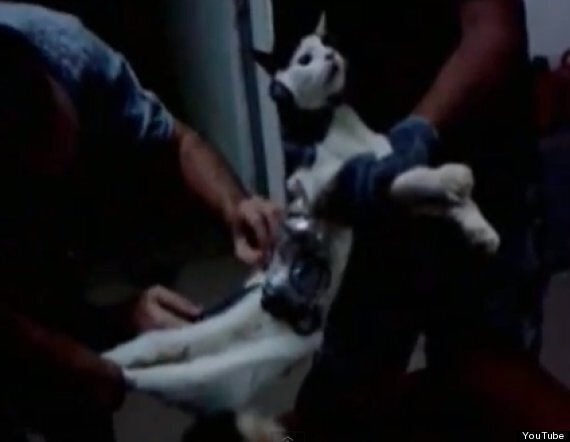 Rumbled: The cat's contraband is confiscated
The O Estado de S. Paulo newspaper reported that all of the prison's 263 inmates are suspects in the smuggling attempt, though it quoted a prison spokesman as saying: "It will be hard to discover who is responsible since the cat does not speak."
Popular in the Community