A British woman on trial in Indonesia for drug trafficking is expected to tell a court on Monday that she only became involved because "the lives of my children were in danger".
Grandmother Lindsay Sandiford, 56, originally from Redcar, Teesside, was arrested in May after police in Bali said they found 10.6lb (4.8kg) of cocaine in the lining of her suitcase.
In her witness statement, she is expected to say: "I would like to begin by apologising to the Republic of Indonesia and the Indonesian people for my involvement.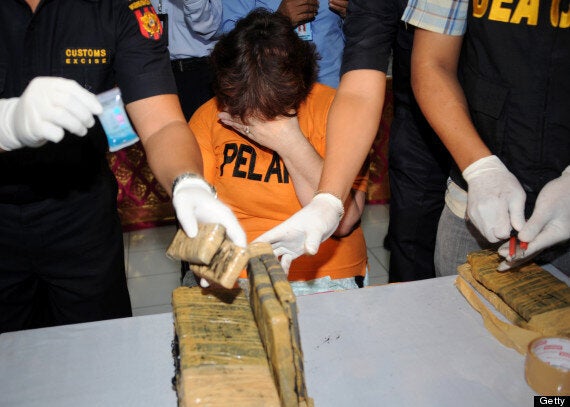 Sandiford, 56, was arrested in May
"I would never have become involved in something like this but the lives of my children were in danger and I felt I had to protect them."
Prosecutors in the Bali court have already said they are seeking a 15-year prison term, a lesser sentence than the maximum penalty for drug trafficking which is death.
This hearing was postponed from last week because an interpreter was not available.
Harriet McCulloch, Investigator at legal charity Reprieve, who are supporting Sandiford, said: "Lindsay has been through a terrible experience – she was exploited by drug traffickers, who targeted her because of her vulnerability and her fear for the safety of her children. Lindsay Sandiford listens to her Indonesian lawyer Ersa Karo Karo
"She was interrogated by the Indonesian police without a translator, legal representation or the assistance of the British embassy for 10 days.
"It would have been unthinkable for the prosecution to demand her execution. We hope that the judges take all of this into consideration when handing down their verdict."
Last year Sandiford told the Mail on Sunday that she agreed to take the goods in an attempt to save her son's life who had received death threats.
"I got a call from someone – I don't know who – telling me my boy was a snitch and they would kill him if I didn't put things right," she said.
"Did I think about the consequences if I got caught? No. I thought more about the consequences if I didn't do it."
Related