'Celebrity Big Brother' contestants Claire Richards from Steps and Neighbours star Ryan Maloney were caught in a greasy tongue sandwich in a bid to pass this week's shopping task.
As part of the Against All Odds task the housemates have to pass a variety of challenges in a bid to fill up the Randomizer machine with more green 'Pass' balls than red 'Fail' balls by the end of the task.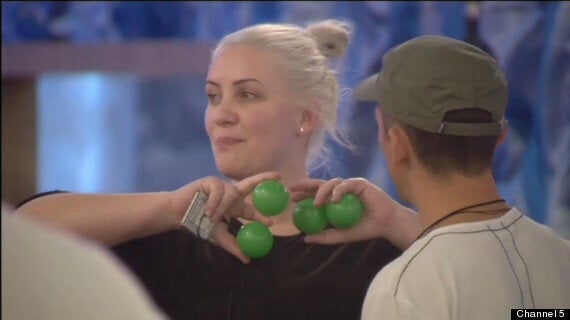 The celebs earned pass balls for passing lard, raw fish, a muddy boot and other disgusting items to each other using only their mouths.
But they earned fail balls after US reality star Heidi Montag refused to put Durian Fruit and squid in her mouth, and model Paula Hamilton dropped the bull's penis.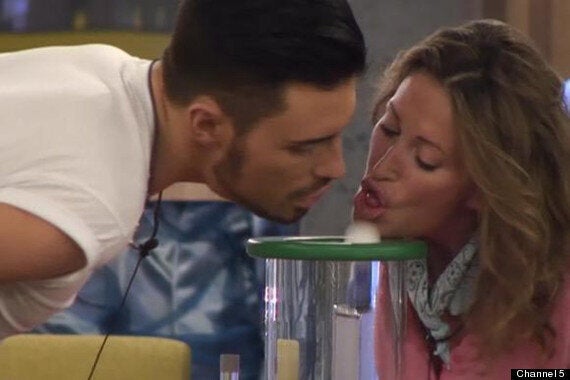 Paula Hamilton and Rylan Clark
In other challenges, Neighbours star Ryan Maloney was forced to eat chocolates laced with chilli peppers and the housemates had to catch ping pong balls in their mouths.
They currently have a total of 176 pass balls and 59 fail balls.
Meanwhile, glamour model Lucy Banghard told Nuts magazine in an interview before she entered the house she wants to bring out her own range of condoms as a business venture when she leaves the show.
Lacey said: "I want to capitalise on my name a bit more. Banghard would be a great name for my own brand of condoms: 'Banghard, bang safe.'."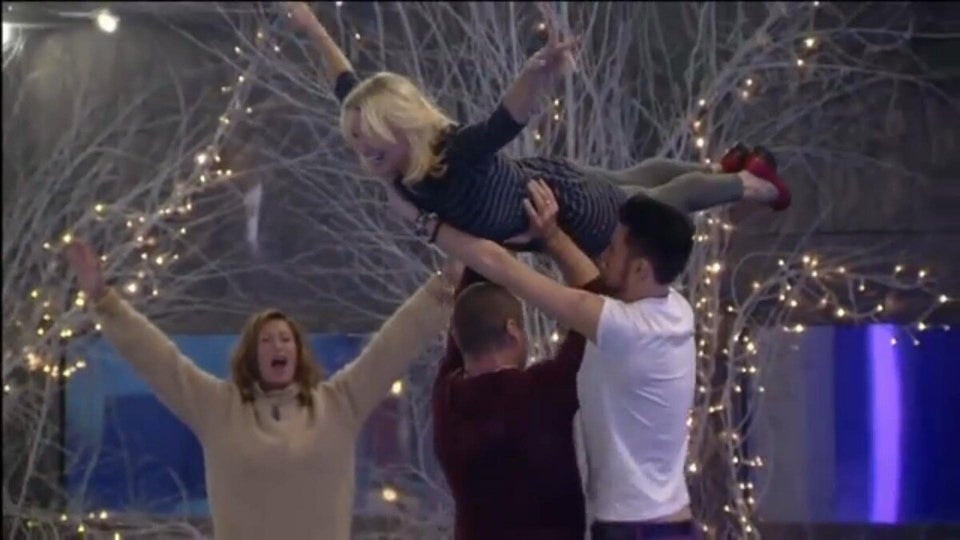 Celebrity Big Brother