Ryan Gosling, Emma Stone, Sean Penn and Josh Brolin all looked the part as they out turned for the LA premiere of 'Gangster Squad' on Monday night.
Stone, who plays a moll in the film, dazzled in red at the premiere, held at Grauman's Chinese Theatre in Hollywood. And heartthrob Gosling, who plays an an LAPD officer, donned a brown three-piece suit.
The pair previously starred in romcom 'Crazy, Stupid, Love' together and now take lead roles in the crime drama, based on Paul Lieberman's seven-part Los Angeles Times series 'Tales From The Gangster Squad', alongside Penn and Brolin.
Anthony Mackie, Giovanni Ribisi, Robert Patrick and Nick Nolte also have roles in the film, due for release on Wednesday 9 January.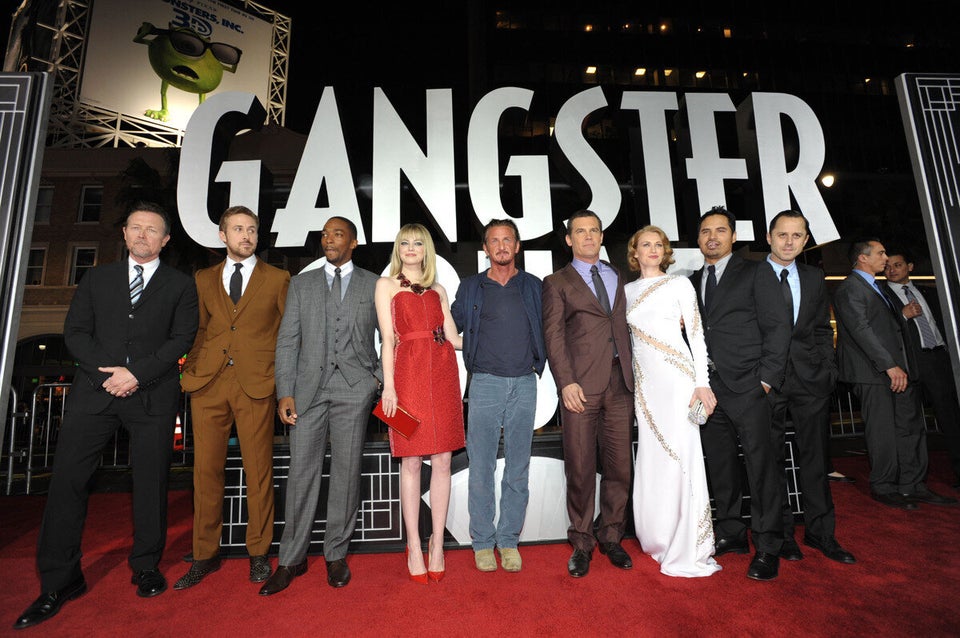 Gangster Squad Premiere