We bring good news. Harry Styles is back on the market! The bad news is 'Haylor' are no more *does sadface*.
The One Direction singer is said to have split from girlfriend Taylor Swift after a huge bust up during what was supposed to be a romantic break to the island of Virgin Gorda in the Caribbean.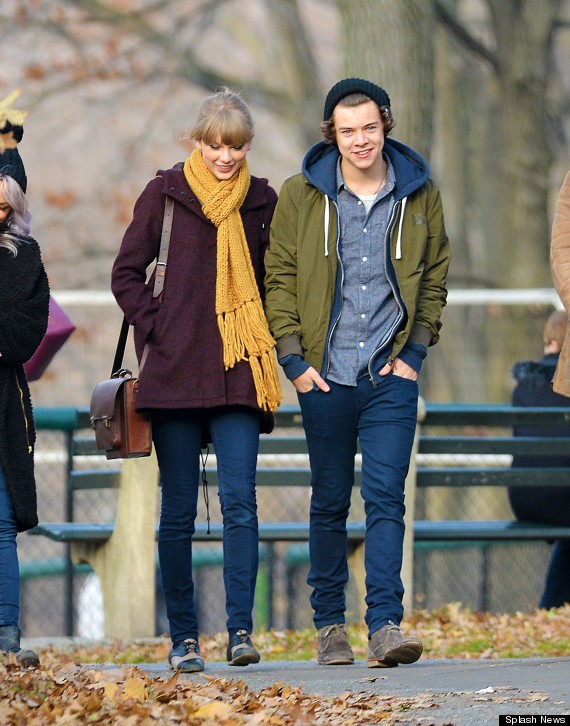 Harry and Taylor when they first went public with their romance in November
"It all came crashing down very quickly," a source told The Sun.
"It took him a long time to earn Taylor's trust again and it was a big deal for her to go public with their relationship a few months ago."
"She really thought it would be a long-term thing and Harry thought he was ready for a serious relationship too. But she is very intense and he's so carefree - only 18 years old - it was always going to be tough," the source added.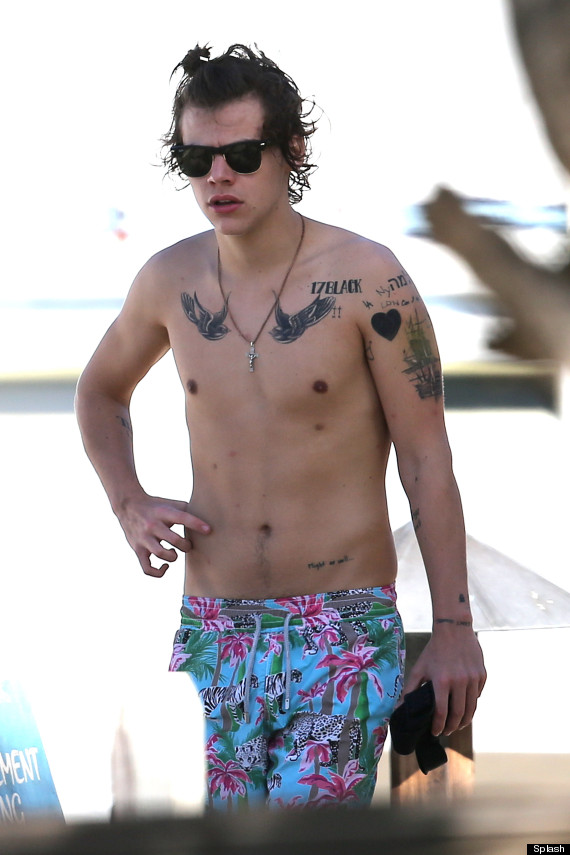 Harry showed off his tattoos during the holiday which saw him break up with Taylor
The couple first went public with their romance in November during a stroll around New York - which is also where Harry flew to on New Year's Eve to surprise Taylor before they jetted off to the Caribbean.
But while they were there, a huge fight meant Taylor took the next flight home. Harry then stayed on the island where he was seen on the beach showing off his tattoos before flying home yesterday.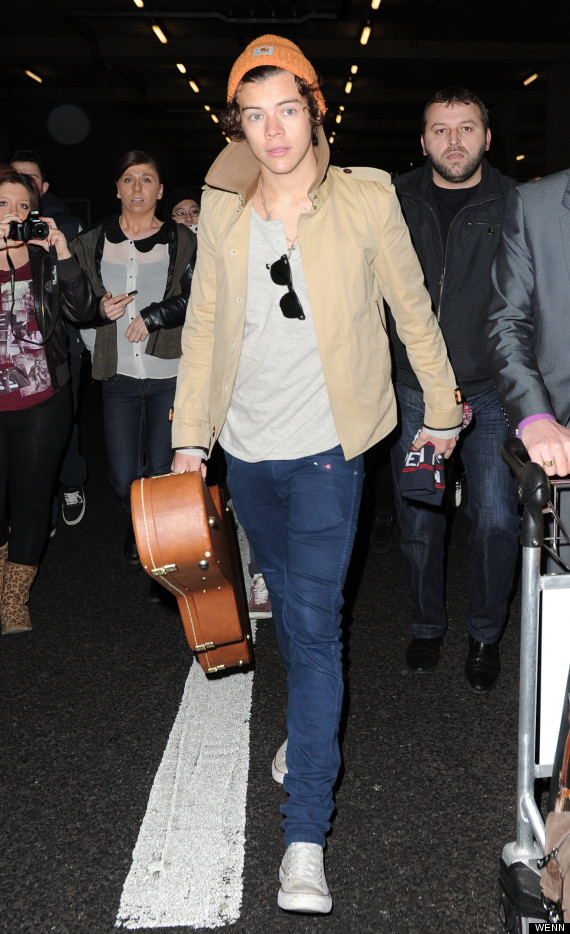 Harry was seen arriving at London's Heathrow airport yesterday following the break up
According to Life & Style magazine, the One Direction singer is feeling 'foolish' after being warned by pals for taking things too fast.
"They are both really busy and never in one place for long. Harry's really upset about the split and is really sensitive about it," they said.
"Loads of his friends told him to be careful and that it was never going to last, and he feels a little foolish now that it's fallen apart so quickly."
Nevermind Hazza, sure there are lots of ladies who can help you heal that broken heart.