Police are to open a family grave as part of the search for the remains of a schoolgirl who vanished almost 56 years ago.
Moira Anderson was 11 when she went missing from her home in Coatbridge, North Lanarkshire, in February 1957 while running an errand for her grandmother.
It is widely believed that she was abducted and murdered, but her body has never been found.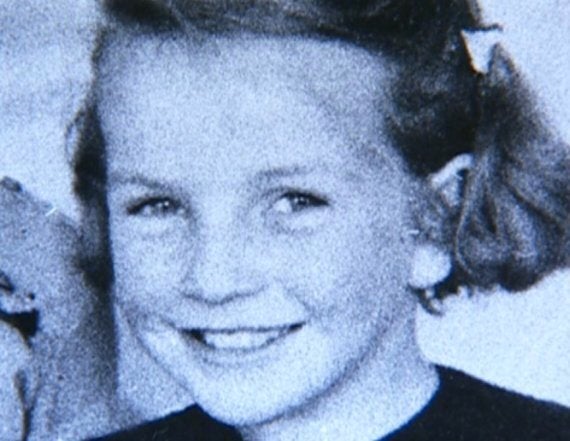 Moira Anderson was 11 when she went missing from her home in Coatbridge, North Lanarkshire
The case remains unsolved, although convicted paedophile Alexander Gartshore, a Coatbridge bus driver who died in 2006, has been connected with the disappearance.
Today, investigators will start excavating the plot of Sinclair Upton, who was said to have been known to Gartshore, to see if the schoolgirl's remains were hidden there.
The exhumation of the gravesite at Old Monkland Cemetery in Coatbridge, which is reportedly known to contain eight bodies, is expected to take several days.
The operation, which will be conducted by Strathclyde Police and led by forensic anthropologist Professor Sue Black, comes after a sheriff gave the move the go-ahead last month.
The process is expected to involve highly-skilled personnel trained in the techniques required for this type of work.
Experts are exploring the possibility that Moira's body may have been dumped under a coffin in the grave, which was thought to have been open around the time of her disappearance.
Gartshore was blamed for Moira's murder by his own daughter, Sandra Brown, in her book Where There is Evil.
"He said to me that his own father blamed him for Moira and basically this was said in such a way that he probably thought at this time that I wouldn't remember Moira, because I was only eight when she disappeared.
"But actually it was really a chilling conversation I had with him and it brought up a lot of echoes and worries for me and eventually it led to me going to the police."
Related