They thrilled fans with their appearance at the Olympics Closing Ceremony last summer, but don't bank on the Spice Girls hitting the road again as Victoria Beckham has reportedly snubbed the idea - and Geri Halliwell is fuming with her.
Geri, who had been trying to contact music mogul Simon Fuller about a potential reunion, is now not talking to her ex-bandmate, according to The Mirror.
The band have supposedly been in talks to release a new album and a "final fling" world tour - even though their 2007/2008 global trek was supposed to be their last - but apparently Posh Spice has vetoed the proposals.
A source told the newspaper: "Geri wants the girls to be back on the road as soon as they can.
"She's been trying to get in touch with Simon for the past few weeks but isn't getting anywhere. She and Victoria are no longer talking."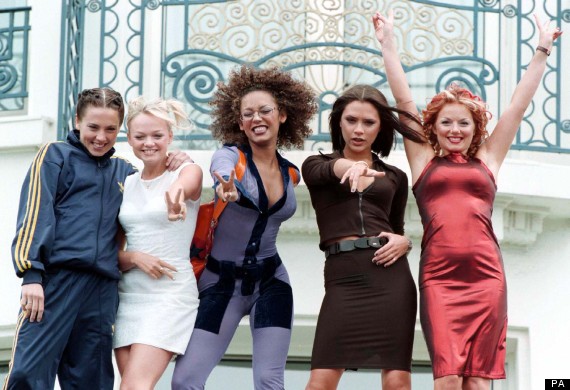 Simon is apparently reluctant to go-ahead with anything without Victoria, with the insider adding: "A tour without Victoria is a real risk. She may not do a load of the singing but she brings a lot more than people think to the table.
"On their reunion tour she brought Madonna's choreographer Jamie King on board and organised a lot of the outfits with Dolce and Gabbana.
"Simon regards the project as a real risk without VB and without him to mastermind the whole thing it's a tricky situation and probably won't happen."
Victoria appeared distant from her pals at the London premiere of new musical Viva Forever! last month, turning up late and opting to pose with hubby David and their sons instead of Geri, Emma Bunton, Melanie Chisholm and Melanie Brown.
Oh, go on Victoria - you know a Spice tour would be fab!