They only split over the New Year, but Harry Styles is putting his love split from Taylor Swift behind him by partying in a Jacuzzi with a blonde beauty.
The pair hit headlines in November when they were spotted holding hands backstage at America's The X Factor, and they soon went public with the relationship.
They visited New York City's Central Park Zoo and even enjoyed a double date with pop stars Justin Bieber and Selena Gomez in Utah. As if that wasn't enough, Harry then jetted Taylor to England to celebrate her 23rd birthday in December, before they headed back across the pond for New Year's Eve, when they shared a kiss in Times Square as the clock struck midnight.
But their subsequent holiday to the British Virgin Islands proved too much for the young couple, and they called time on their whirlwind romance after arguing.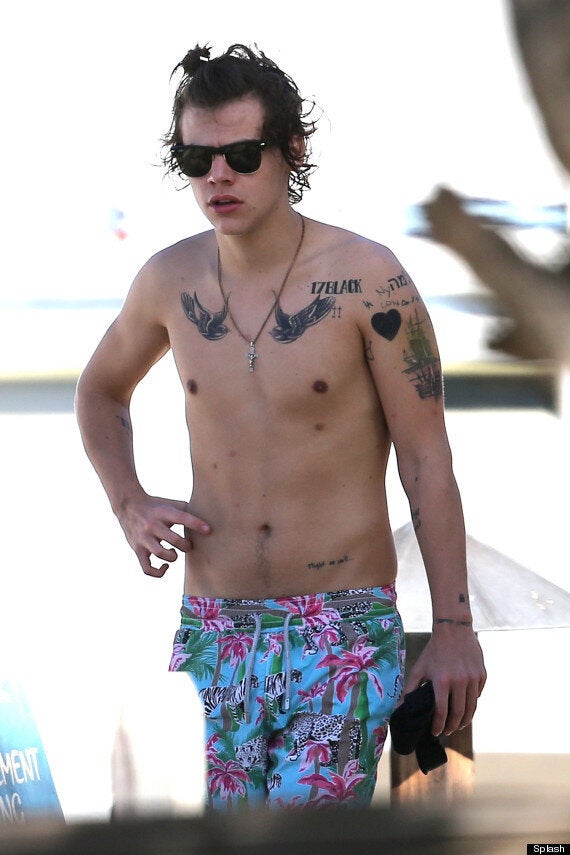 Harry showed off his tattoos during the holiday which saw him break up with Taylor
However, Harry refused to let the split put a damper on the start to 2013 - he partied on Sir Richard Branson's Necker Island, and was pictured in his swimwear with TV host Hermione Way. See the pic here.
A source tells The Sun: "Harry was fuming as the row with Taylor got really bitter and a lot of things were said that they both didn't mean.
"But by the time he arrived at Sir Richard's place and saw the luxury and women holidaying there, he soon calmed down.
"Not only that - by the time he jumped in the island's hot tub and splashed around with Hermione he was back on form. He couldn't keep his eyes off her all the time he was there.
"There was a lot of flirting in the tub and Hermione was loving the attention as they necked champagne and gobbled sushi.
Hermione's a really bubbly girl who's not shy about showing off her body or having a good time. She really put a smile on Harry's face after his row with Taylor."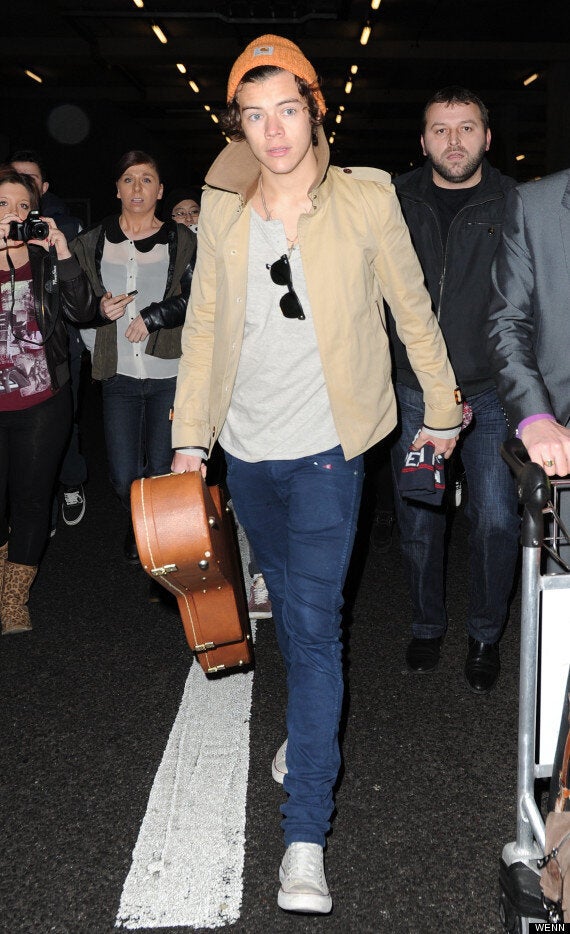 Harry doesn't seem too concerned about the split!
The newspaper also claims the Love Story singer was prioritising her own career over Harry's One Direction duties, and that is what caused them to split.
An insider says: "Taylor knows she's far more high-profile in America and way richer, and saw her career as more important. She always brushed off his schedule and needs and put hers first.
"When he complained his bandmates were getting irritated and she should do more to make things work, they started to yell crazy things. Taylor even yelled he was lucky to be with her.
"There were also problems over commitment. Harry wasn't committed enough for her liking."