A teenage girl whose step-father is accused of repeatedly raping her and murdering their subsequent child, faces being flogged for "fornication" with another man.
The 15-year-old and her step-father, both of the Maldives, were arrested after the body of their baby was found buried near their home on Feydhoo island in June 2012.
The girl's step-father is accused by police of repeatedly raping her and fathering a child by her which he subsequently murdered. The teenager has been charged with helping dispose of the infant's body, AFP reported.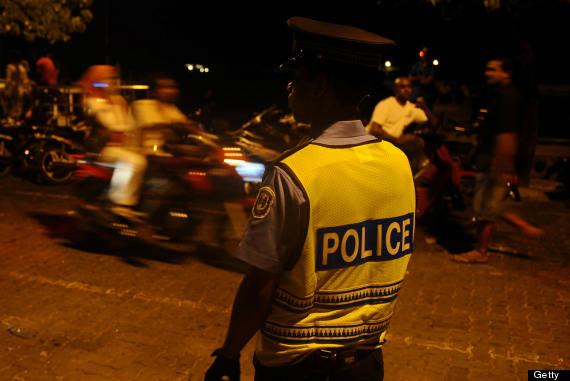 The Maldives' legal system contains elements of Islamic Sharia law, as well as English common law
However, inquiries into the rape case have unearthed evidence of the girl having had consensual sex with another man, a source told the news agency.
Haveeru, a daily paper in the Maldives, confirmed fornication charges had been made against the girl and that the case has been forwarded to the nation's juvenile court.
Amnesty International has called the fornication charge "outrageous".
Abbas Faiz, Amnesty International's Maldives Researcher, said: "This is an absolute outrage, regardless of the reason for her charges. Victims of rape or other forms of sexual abuse should be given counselling and support - not charged with a crime.
"We urge the Maldivian authorities to immediately drop all charges against the girl, ensure her safety and provide her with all necessary support.
SEE ALSO:
"Flogging is a violation of the absolute prohibition on torture and other cruel, inhuman, and degrading treatment and punishment. The Maldivian authorities should immediately end its use regardless of circumstances. The fact that this time a 15-year old girl who has suffered terribly is at risk makes it all the more reprehensible.
"Flogging is not only wrong and humiliating, but can lead to long-term psychological as well as physical scars."
If the girl if found guilty of "fornication", she will likely be kept under house arrest until she turns 18, after which a public flogging can take place.
The Maldives, a nation of 300,000 people, introduced democratic elections after 30 years of autocratic rule ended in 2008.
Its legal system contains elements of Islamic Sharia law, as well as English common law. It continues to flog women found to have sex outside of marriage, despite urges from the UN to halt the "degrading" practice.