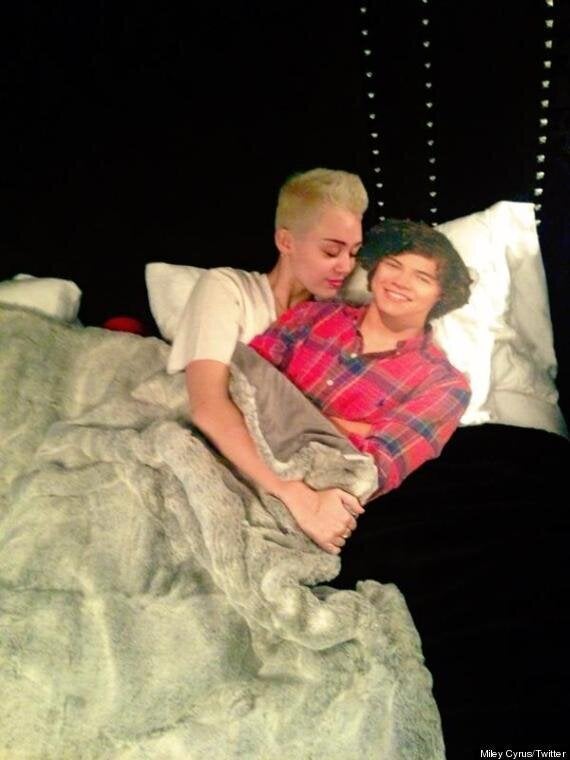 Miley snuggles up with 'Harry'
*Ok so it's not the actual, real life, human version of Harry Styles but a 2D version made out of cardboard.
Well, a girl can dream, can't she?
Miley posted the snap of her and 'Harry' snuggling up on Twitter but later felt the need to post a message reassuring fans that she's very happy with Liam, thank you very much.
"In no way do I want Harry. No offense. I'm sure that'll be a story now 2. I'm happily engaged. Just got saucy with a cardboard cut out," she tweeted.
Errrrm, thanks for clearing that up, love.