It's finally official - Beyoncé has been voted the hottest woman of the 21st century.
The singer/actress showed just why she deserved such an accolade by arranging her "hush-your-mouth" physique for photographer Terry Richardson for GQ magazine.
In an accompanying interview, the 31-year-old, who gave birth to Blue Ivy last year, reveals how she built her empire, how she works to maintain it and what else she has in store.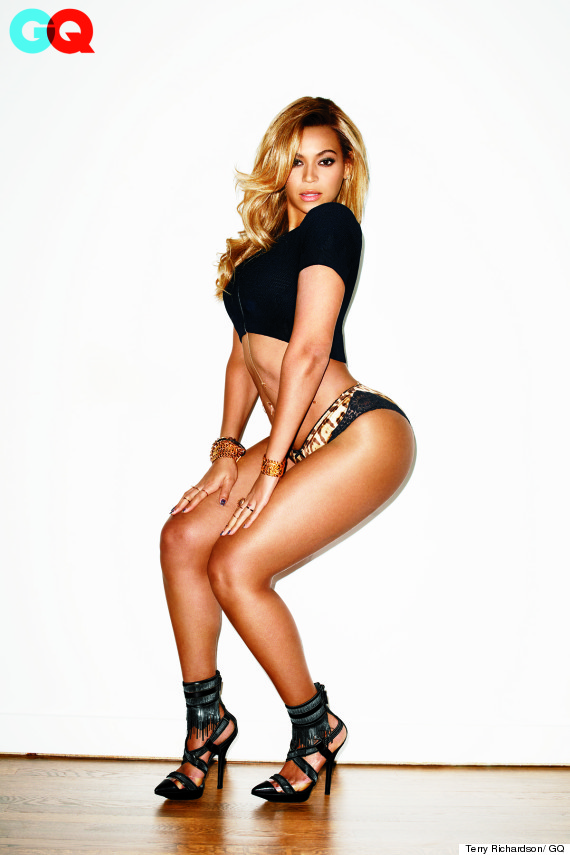 From Pepsi endorsements to HBO documentaries to a performance at the upcoming Super Bowl, Beyoncé is one busy lady.
Of her famously resilient work ethic she says: "I worked so hard during my childhood to meet this goal: By the time I was 30 years old, I could do what I want. I've reached that.
"I feel very fortunate to be in that position. But I've sacrificed a lot of things, and I've worked harder than probably anyone I know, at least in the music industry. So I just have to remind myself that I deserve it."
She modestly adds" "I am powerful. I'm more powerful than my mind can even digest and understand."
Scroll down for more pictures of Beyoncé's style evolution