A stag has made a spectacle of himself after becoming stranded on an icy Colorado lake.
The large mule deer spent some time a skidding and a sliding before being rescued by employees from local beer factory Coors.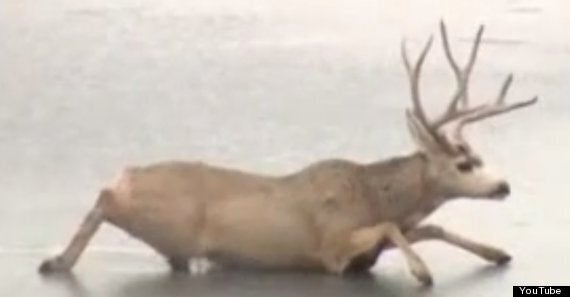 Was it the ice? No I think it was the beer...
There were some tense moments as the frightened deer struggled as he resisted being dragged off the ice, amid fears he migh plunge through into the water.
The animal was lassoed and dragged to safety. Perhaps he'd had a few? Hic.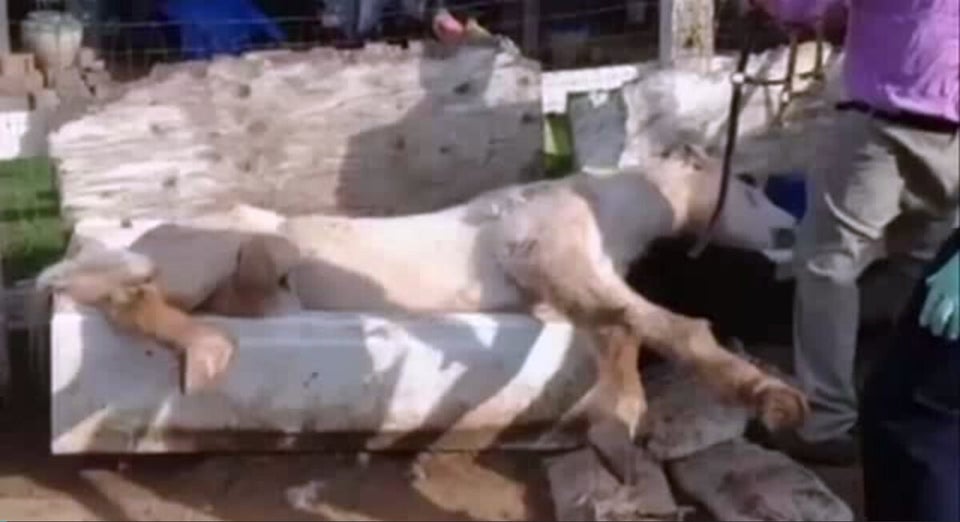 Animals In The News
Related