Lionel Messi won his fourth successive Ballon d'Or award this week and the Barcelona forward has cobbled together his golden balls for a couple of snapshots.
Messi, who broke Gerd Müller's calendar goals record by hitting 91 goals in 2012, finished ahead of Cristiano Ronaldo and Barça teammate Andrés Iniesta.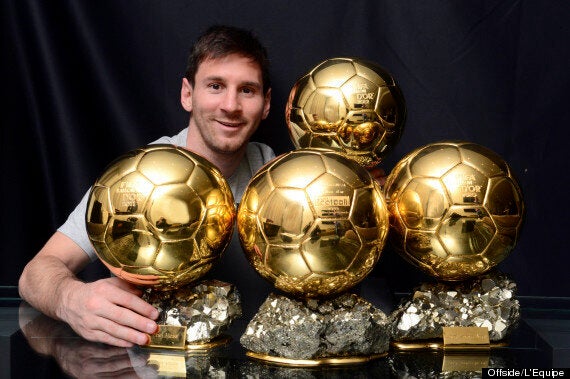 Despite not winning the Primera Liga and missing a crucial penalty in the Champions League semi-final, Messi's phenomenal performances were unsurprisingly recognised by the world football community.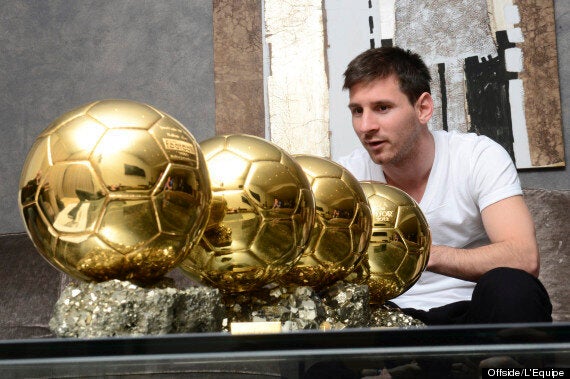 Ronaldo was the last player, other than Messi, to collect the award for his role in Manchester United's 2008 Premier League and Champions League triumph.
However the Portuguese was not even listed in Messi's top three players of 2012.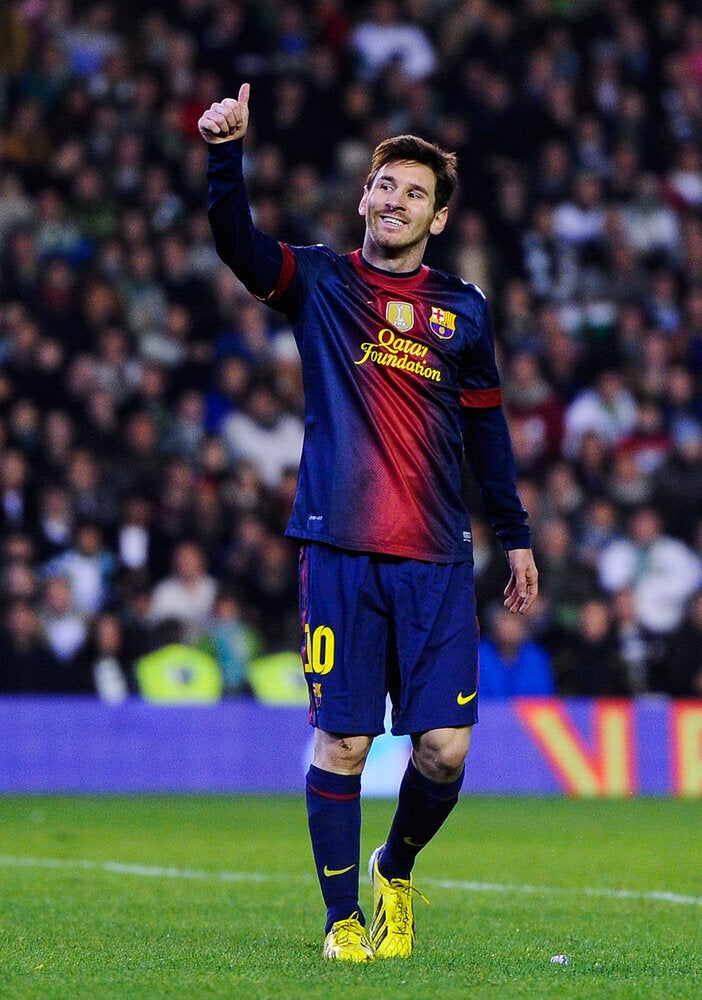 Lionel Messi