Manchester United held on for a 2-1 victory against Liverpool to complete their first Premier League double over the Merseysiders in five years and move 10 points clear of Manchester City.
Robin van Persie gave United the lead on 20 minutes after a composed finish from Patrice Evra's cross, and was later denied a second when Martin Skrtel cleared his flick off the line as Liverpool looked overawed by their hosts.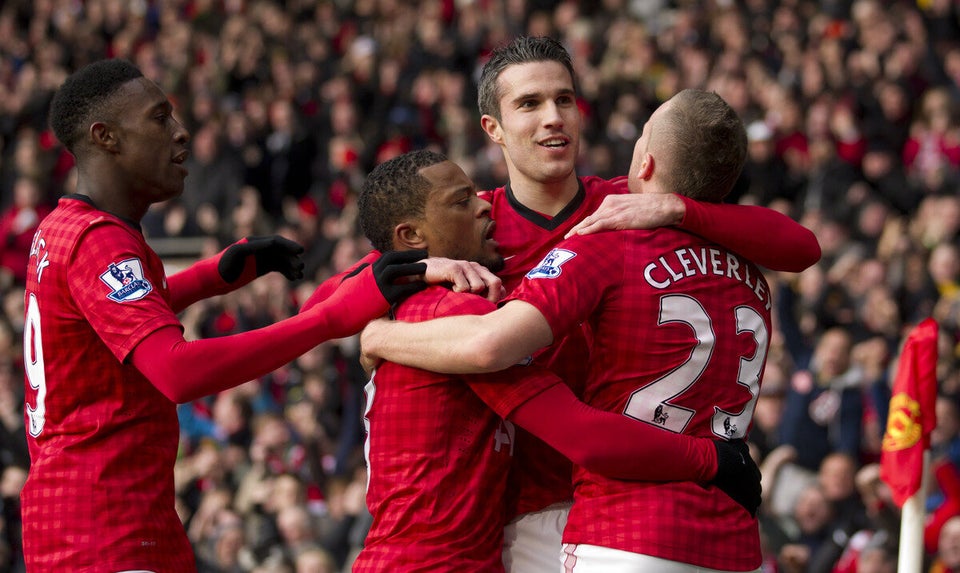 Manchester United Liverpool
Brendan Rodgers introduced Daniel Sturridge for his league debut but United doubled their lead shortly after the pause as Patrice Evra met Van Persie's free-kick, which ricocheted off Nemanja Vidić for his first goal in nearly two years.
Sturridge galvanised Liverpool however when he pounced to reduce United's lead after David de Gea had feebly parried Steven Gerrard's shot soon after Vidić's goal.
The lively Sturridge wasted a good chance to equalise as United scruffily to defend their lead, but eventually prevailed to take six points off their East Lancs nemesis.