Dot Branning makes her grand comeback to Albert Square - to find her granddaughter canoodling on her sofa.
The 'EastEnders' veteran is back in Walford after actress June Brown, who has played her since 1985, began a sabbatical in the spring of last year.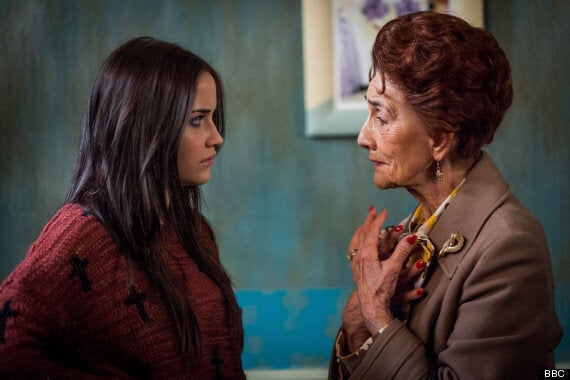 June, 85, has taken a break before, leaving for a four-year period in the 1990s.
She will be seen making her return in the BBC One soap tonight, walking into her living room to be confronted by the sight of granddaughter Lauren (Jacqueline Jossa) romping on the couch with a mystery young man.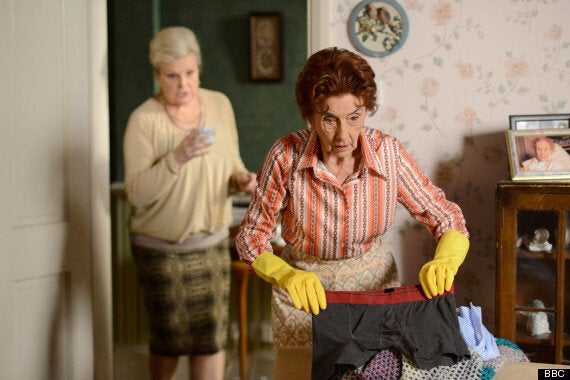 A spokeswoman said Dot has the "fright of her life" when she walks in to find them.
"Her shock turns to horror when she later finds out that Lauren's boyfriend, Joey, is her cousin," she added.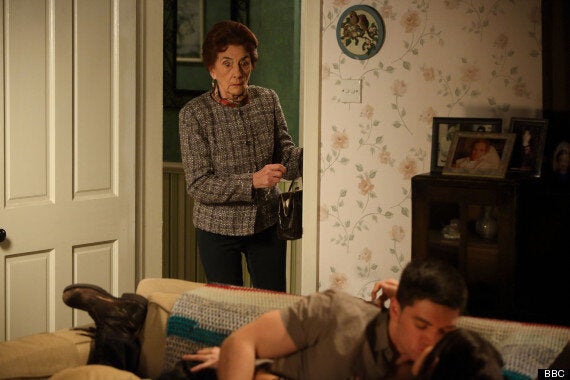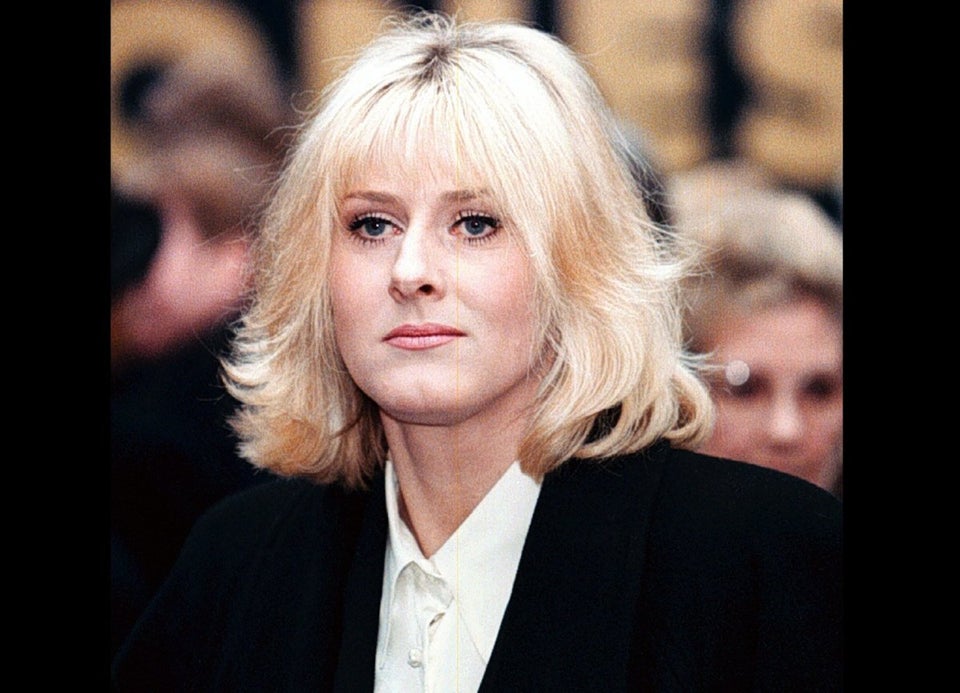 Top 20 soap moments