The British singer and co-writer Paul Epworth won for Best Original Song for their theme tune to the 0007 adventure 'Skyfall'.
Upon accepting her award, she thanked her boyfriend Simon Konecki and paid tribute to her "lovely son".
"Honestly I've come here for a night out!" she joked. "I was not expecting this... thank you so much for letting me be a part of your world for a night. I've been p**sing myself laughing.
"This is for my boyfriend who convinced me to do it and for my lovely son."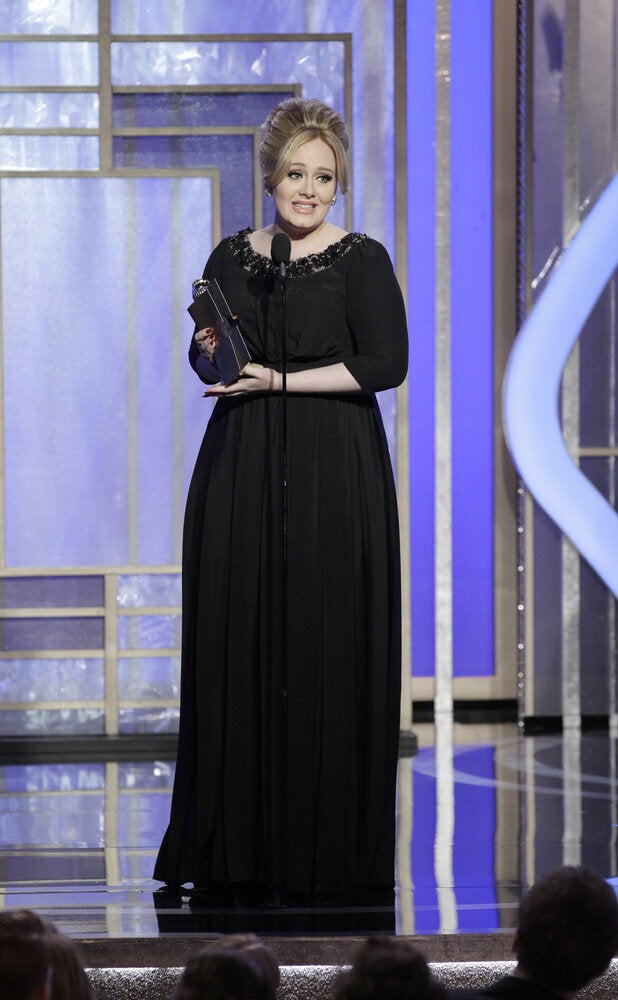 Adele At The Golden Globes