Ashley Young, Gareth Bale and Luis Suárez have all come under the microscope for their diving over the last year due to a mixture of their quality, repeat offences and the profile of the club they play for. But what about Southampton's Jay Rodriguez?
Rodriguez won the Saints a penalty at the weekend despite Aston Villa's Enda Stevens not making contact with him. Villa boss Paul Lambert opined referee Mark Halsey should be "embarrassed" by the decision.
Rickie Lambert duly converted the penalty for the winning goal, sending Villa into the relegation zone.
The debate over Rodriguez's tumble is as to whether the former Burnley striker took evasive action, an excuse trotted out often amid accusations of diving.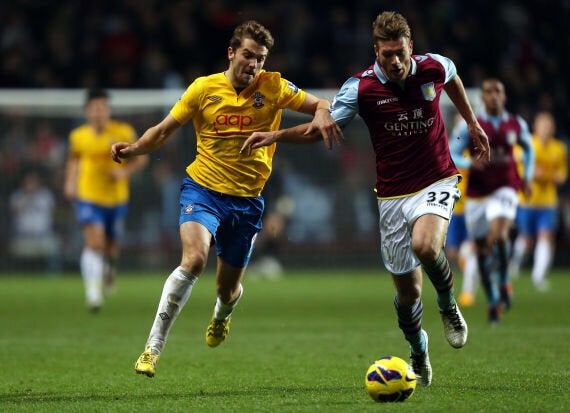 Rodriguez joined Southampton from Burnley in the summer
His manager Nigel Adkins felt his player had done just that.
"For me, there is probably no contact, but if the player had not moved their leg away there would have been contact," Adkins said.
"We could have had seven or eight penalties this season - it evens itself out.
"I have looked at it... for me there is no contact with the player. Just as well he moved his foot out of the way, as there would have been."
Adkins added Southampton "make sure the players are not diving".