When Jonathan Walters strode out at the Britannia Stadium against Chelsea on Saturday he was making his 100th Premier League appearance for the Potters. At full-time, anyone could have fooled him he was on a Nelson after he scored two own goals and missed a penalty.
The former Ipswich Town striker scored his first brace for Stoke against Liverpool on Boxing Day but he followed that up with two disastrous OGs which put Chelsea 2-0 up at the Britannia Stadium.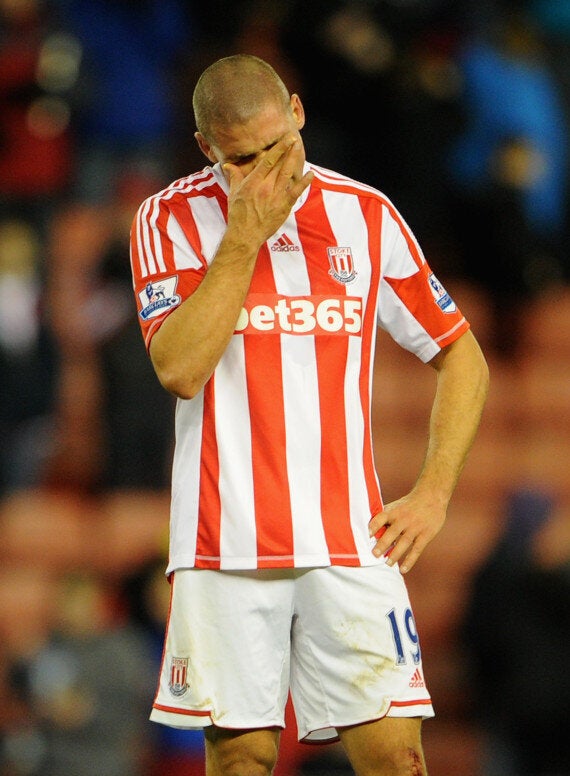 His first was an exemplary header in the Iain Dowie mould, with the hilarity heightened by just how far he sprinted to make contact. The second was admittedly unfortunate and when Chelsea were awarded a penalty at 2-0 some cruelly suggested Walters should take it to complete his hat-trick.
With Stoke 4-0 down, he did take a penalty. And to complete a miserable afternoon, smacked it against the bar and into orbit, where he possibly prompted Felix Baumgartner's latest fall back down to Earth.
Walters is not the first to score a Premier League own goal double though...
JAMIE CARRAGHER, LIVERPOOL 2-3 MANCHESTER UNITED (1999)
MICHAEL PROCTOR, SUNDERLAND 1-3 CHARLTON ATHLETIC (2003)