Lauren Goodger from 'The Only Way Is Essex' became the second celebrity to be eliminated from 'Dancing on Ice'.
The 26-year-old was axed from the ITV competition after losing a dance-off against television presenter Anthea Turner.
Goodger and her professional partner Michael Zenezini danced to 'Rescue Me' by Fontella Bass, but sharp-tongued judge Jason Gardiner said: "One of you was elegant, beautiful and committed. The other one - the only way is through the back door. I'm saving Anthea."
After being axed from the show last night, Goodger said: "Obviously I'm gutted, but I'm ok. I've enjoyed it. I've met some amazing people that I'm always going to keep friends with now. It's been a great experience and I've had fun."
She was second from bottom following the judges' votes, and was forced to take part in the "safety skate" once the public votes were added.
Gardiner had earlier said the beginning of her first routine had "all the sensuality of a walrus on ice".
Head judge Robin Cousins was more sympathetic, telling her: "You have to be more confident in your own abilities and not necessarily just rely on Michael. I felt you did what you had to do, it was adequate, but you need to own it."
Goodger, whose hands were shaking after her opening performance, said: "It's completely new to me and I'm trying the best I can."
Ex-Welsh rugby player Gareth Thomas topped the judges' leaderboard after dancing to Killers' track 'All These Things That I've Done' with partner Robin Johnstone.
Judge Karen Barber commented: "It was a very powerful track and you performed it powerfully. The skating content was fantastic."
Gardiner added: "I have to say it wasn't a bad opening. I was expecting you to be a disaster, really, given that you're a rugby player.
"What I did get was somebody that was moving very confidently on the ice. You actually had really good speed."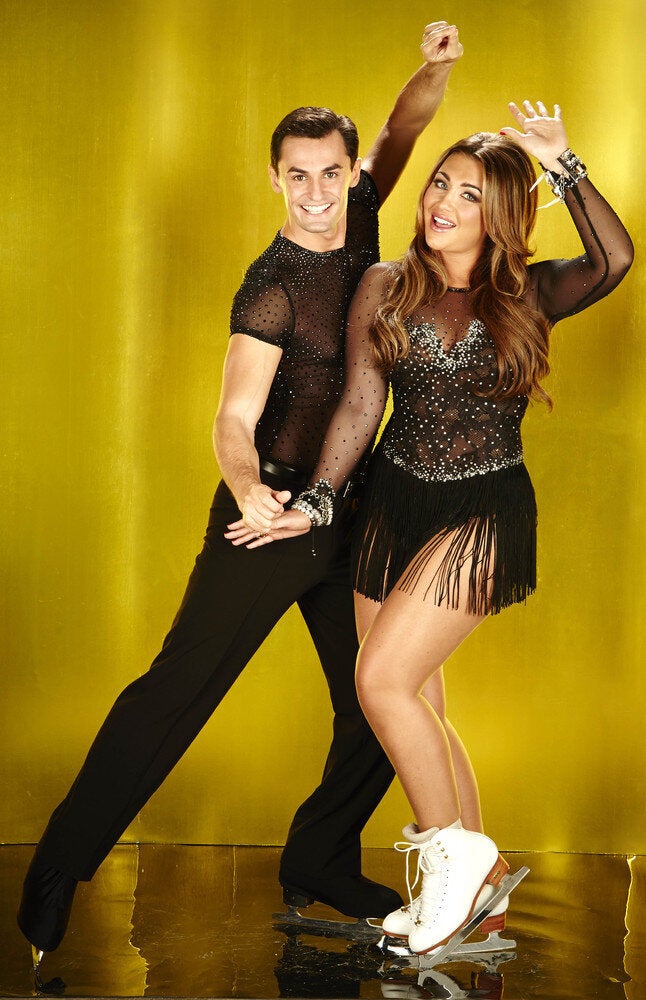 Dancing on Ice 2013 Line up
Popular in the Community