Monday morning saw the world's 12th annual "no pants subway ride" (that's trousers and the Tube to you and me), and bearing in mind most of London woke up to a teeth-chattering 0 degrees, didn't we do well!
Trembling buttocks, knocking knees and acres of gooseflesh were on display as commuters braved the snowy weather to come together for the New York-based event which has since gone global.
Staged by entertainment collective Improv Everywhere, the mission began as a prank between seven men and is now, in its own words, "an international celebration of silliness".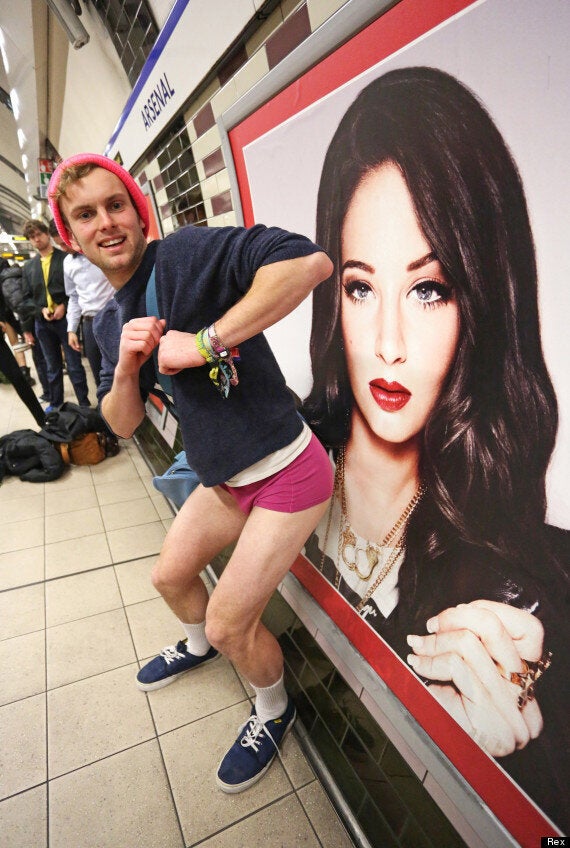 Stiff upper lip: London commuters join in Improv Everywhere's 'no pants subway ride' (not sure what he's doing on Tulisa's face, mind)
There is just one simple rule, the website explains:
Random passengers board a subway car at separate stops in the middle of winter without pants. The participants do not behave as if they know each other, and they all wear winter coats, hats, scarves, and gloves. The only unusual thing is their lack of pants.
Thousands of people in more than 50 cities across the globe were expected to take part in the chilly practical joke, it added.
Just remember, if you're celebrating in Britain, you have to keep your underpants ON. Pants in America means trousers. Just checking, don't want anything getting lost in translation now...
Did you take part in no pants on the tube day? Send us your images and we'll publish them ukpicturedesk@huffingtonpost.com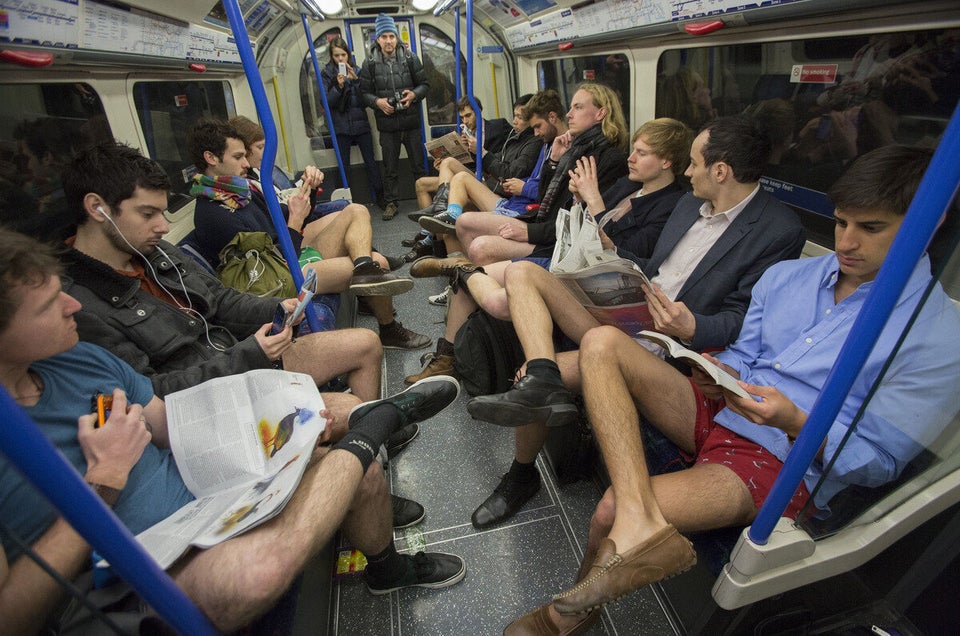 Annual "No Pants Subway Ride"
Popular in the Community