Manchester City enjoyed one of their easiest victories this season at the weekend after neighbours United temporarily widened the gap to 10 points between the Premier League's top two.
Arsenal showcased their fragility for the umpteenth time in their fifth defeat of the campaign while Liverpool succumbed to their seventh loss and still can't beat a team in the top half of the table in Subdued Sunday.
Daniel Sturridge's impact, ticket prices, female belittlement and more are some of the weekend's talking points.
Before Laurent Koscielny's red card it seemed inevitable Manchester City would find a breakthrough against Arsenal. Ten points behind at kick-off and without a league win in north London since 1975, they were unconcerned by the scenario and pegged their hosts back almost immediately. It was also another damning indictment of Arsenal's feebleness. Their surrender on Sunday was not dissimilar to the capitulations they have experienced in years gone by, most vividly in 2008 and 2011. Arsène Wenger's team has changed significantly since William Gallas' breakdown at Birmingham but the replacements continue to experience the same growing pains, regardless of their age.
Still the ticket prices are raised at the Emirates and players will be sold for over £20m, but Wenger has still not bought a player for that sum. That, and their inability to mount a challenge in the face of adversity, is why they will never be great again under Wenger.
Sian Massey's correct call at the Britannia Stadium deprived Stoke City of a when they were 0-1 down to Chelsea, which sparked a couple of gushing tributes on Sky's Soccer Saturday programme.
Both Jeff Stelling and Paul Merson lavished Massey with so much praise that their compliments seemed backhanded. Because Massey is female they became serious, mindful of what happened to messrs Keys and Gray when they didn't take Massey serious two years ago.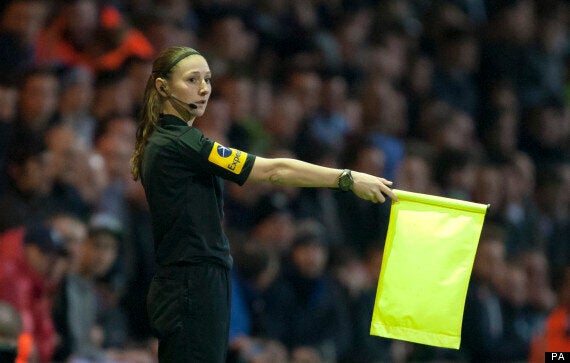 Her decision was not as difficult as they led one to believe, however. Massey does a good job as a referee's assistant but because of her sex she ironically generates some unintentionally condescending remarks.
Daniel Sturridge has scored two in two for Liverpool but his goal at Old Trafford masked a performance which highlighted why Chelsea were happy to sell him. "Well done. Now pass the ball."
After he reduced the deficit, Sturridge missed three decent chances badly and his continued greed in front of goal contradicts Gordon Gekko's life motto. Brendan Rodgers erred on the positives but aside from a tap-in his new £12m signing has got to learn to be more selfless.
Much was made of those Manchester City fans who forked out £62 to attend their first league victory at Arsenal in 38 years as sussed supporters continue to campaign against unnecessarily steep ticket prices.
'Sussed' is the operative word, because some in attendance at the Emirates (for free) decided to capitalise on the extortionate cost to make 'humorous' references which were as funny as Russell Howard.
One other avid tweeter (who won't be named as he loves the publicity) labelled those City fans not in attendance "tight-arsed" when he has probably never paid to go to a football match. He must have been hacked off at the result though. In addition to the cost of a ticket, travel cost £28 for some City fans, so that is just £90 to get to the game and be in attendance.
Mike Dean likes to be at the centre of attention, from his post-match chumminess with Demba Ba at the Britannia last season to giving penalties like this...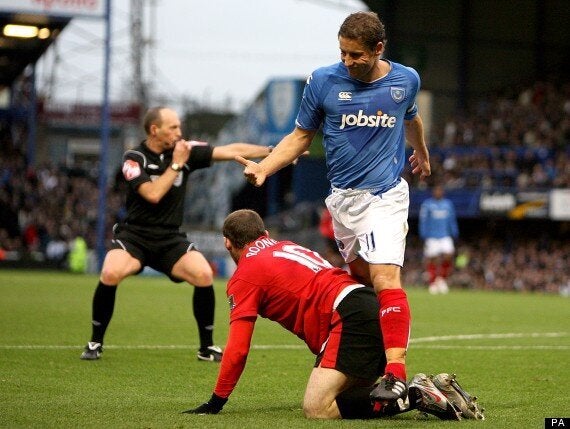 Yesterday, he wore boots with a luminous tint. Even though he got the red cards right, a good referee is one who goes unnoticed...
Popular in the Community