Samir Nasri is arguably less popular at Arsenal than Robin van Persie after his 2011 summer departure to Manchester City. So when he decided to walk with fans to the Emirates Stadium for Sunday's Premier League game between the two teams, he had to be protected from angry Gooners by Marouane Chamakh.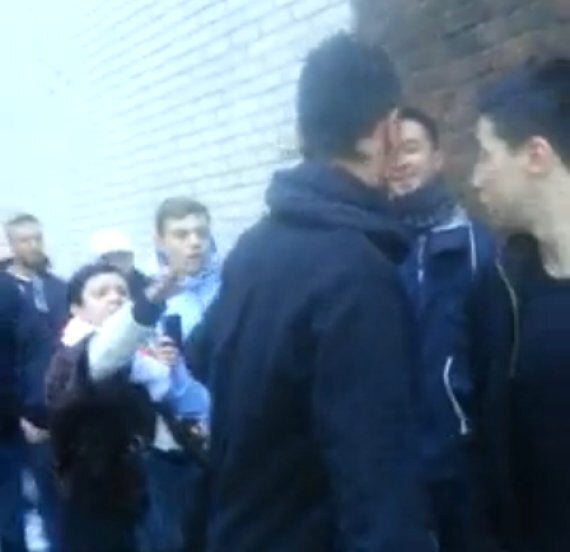 Chamakh, who has just joined West Ham on loan from Arsenal, acted as the mediator as Nasri was confronted by supporters who didn't need to be that eagle-eyed to spot the Frenchman.
Whereas Clint Eastwood and Richard Burton succeeded in Where Eagles Dare, Nasri and Chamakh didn't. Rather than turning up incognito, the pair turned up as themselves and Nasri was showered with abuse.
Nasri, suspended for the match after his red card at Norwich City last month, walked to the Emirates with the ineffectual Chamakh, who took it upon himself to defend his former teammate as supporters tried to square up to him.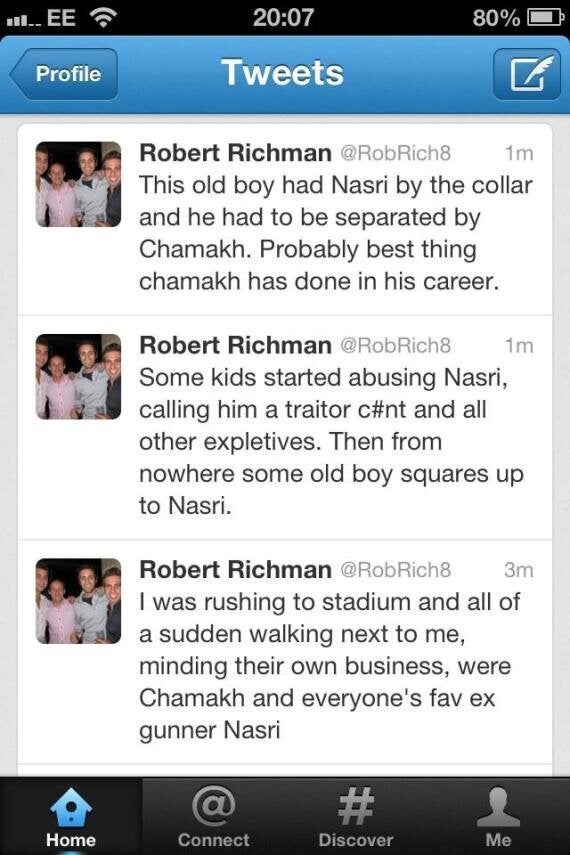 Some opined it was Chamakh's best impact at Arsenal.