'Coronation Street' actress Natalie Gumede has revealed her abusive character Kirsty Soames will stop at nothing to ensure Tyrone Dobbs cannot live a happy life without her.
Kirsty and Tyrone's wedding is set to end in tears when the former policewoman is injured in a dramatic fall.
Despite months of abuse at the hands of former policewoman Kirsty, mechanic Tyrone (played by Alan Halsall) is planning to marry her so he can gain custody of their baby daughter Ruby.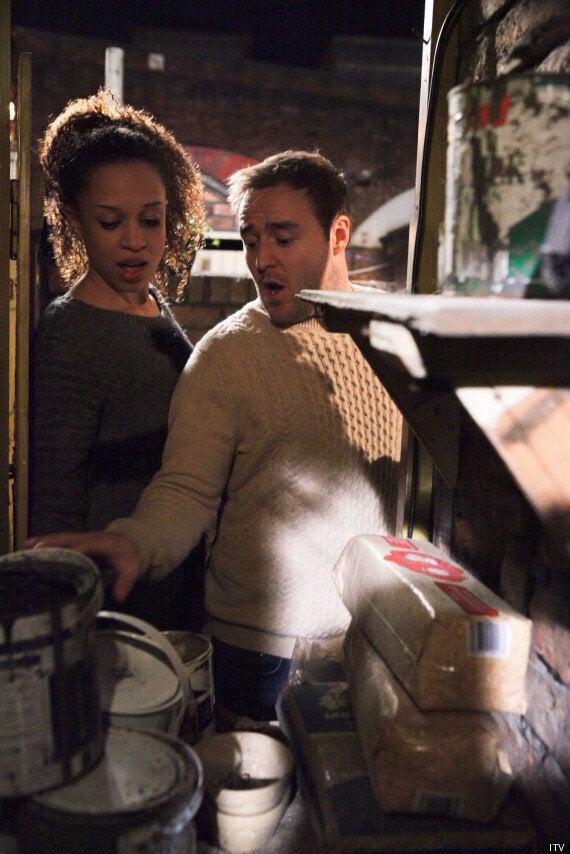 When Kirsty Soames looks for some paint will she find Tyrone Dobbs' secret phone
But the night before the big day, controlling Kirsty discovers her fiance has been having an affair with his friend and confidante Fiz Stape (Jennie McAlpine).
Gumede said: "I think something's died inside for Kirsty. Tyrone was the love of her life and I think that's the one piece of happiness she thought she had. And just when she thought everything was going to go right, it all goes wrong and her world's fallen apart.
"She's so in love with Tyrone and she hates him for what he's done, so if she can't have him, nobody can. She's not willing to just walk away and let him be happy. No way!"
Viewers of the ITV1 soap are left wondering whether the furious bride will go through with the wedding as she walks down the aisle in a striking purple gown, with Fiz looking on.
Corrie bosses have remained tight-lipped about whether the nuptials go ahead, but a spokesman said: "What happens next will have viewers open-mouthed in shock."
New pictures also reveal that Kirsty will fall down the stairs after a blazing row later that night. The ex-cop confronts Tyrone about the day's events and his relationship with Fiz, and after reaching out to hit him, falls down the stairs.
She is then set to use her injuries to falsely claim Tyrone - who got close to Fiz after she learned of his ill-treatment - has been abusing her, leaving him facing a court case. The action-packed episodes to be screened on ITV on Monday January 21 at 7.30pm and 8.30pm are full of unexpected twists and turns.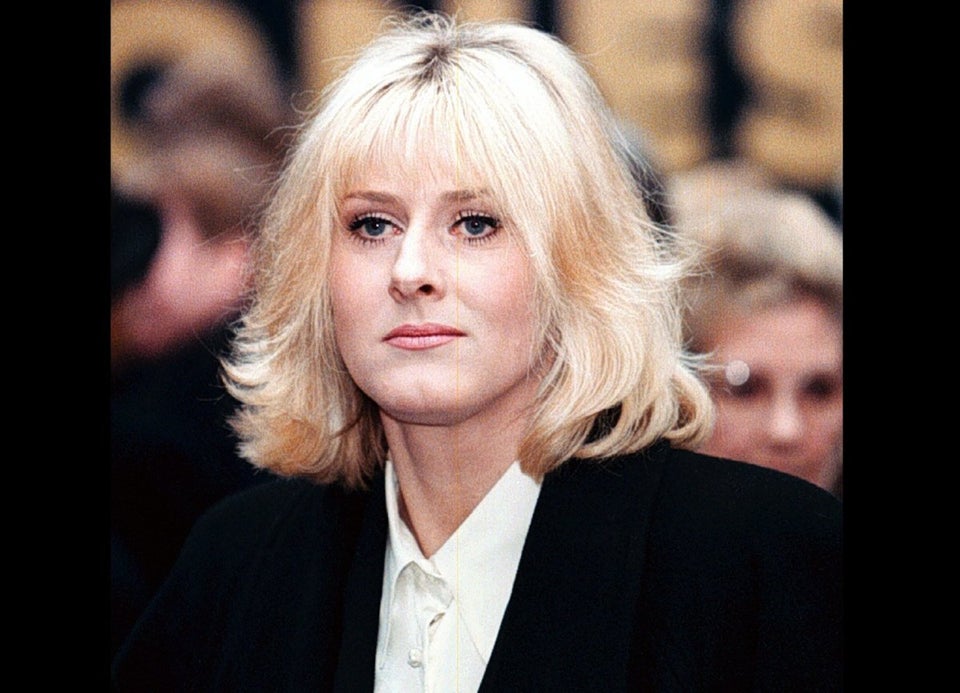 Top 20 soap moments