The linesman who told Manchester City players to thank fans who had paid £62 for tickets to watch them defeat Arsenal has been stood down for tonight's FA Cup third-round replay between West Brom and Queens Park Rangers.
John Brooks has been removed from duty by the Professional Game Match Officials, who have not clarified whether the decision was punishment.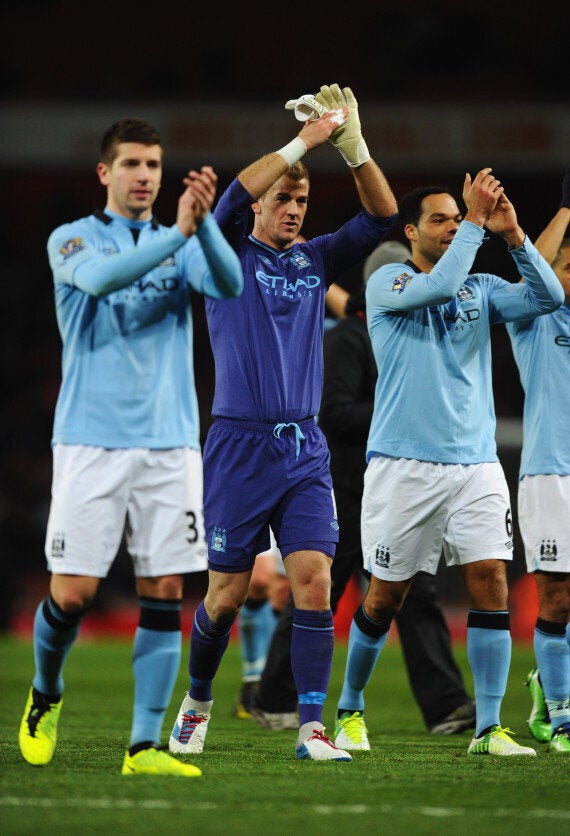 City fans applaud their fans
Brooks was heard on TV telling City defender Joleon Lescott: "They've paid 62 quid over there, go and see them".
Popular in the Community