Just when you thought all the Christmas presents had been unwrapped, one opens its eyes and says "hello" to the world.
Prague Zoo has recently released heart-melting pictures of a healthy baby gorilla, born just in time for the festivities on 22 December 2012.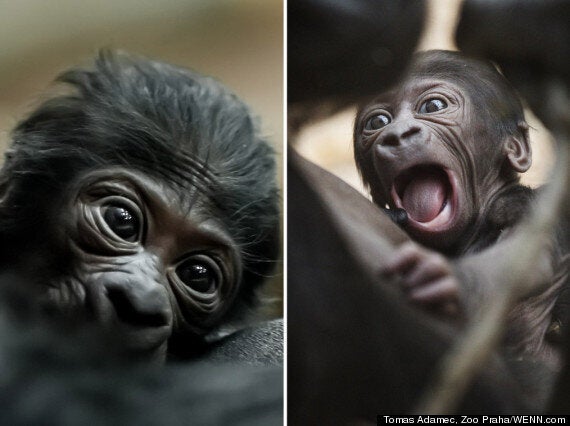 Kijivu's healthy baby gorilla looks out on the world
The proud mother, Western Lowland Gorilla Kijivu, can be seen cradling her wide-eyed arrival, now three weeks old. The miracle of birth was a welcome relief for the primate, having lost her last offspring in a freak accident earlier in 2012.
According to Prague Zoo staff, the delivery of the hairy newborn went smoothly and without problems. The tiny infant is Kijivu's fourth child with her male partner, Richard, joining three fellow siblings at the Zoo.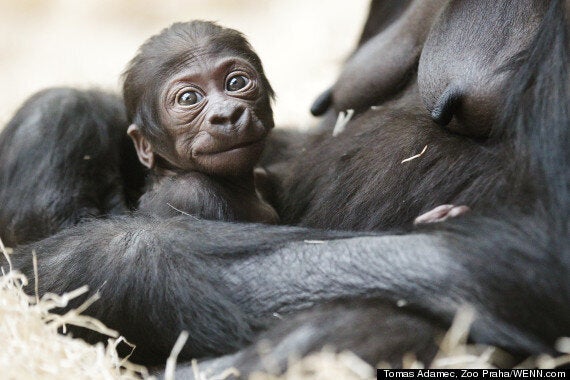 Western Lowland Gorilla Kijivu and her healthy baby boy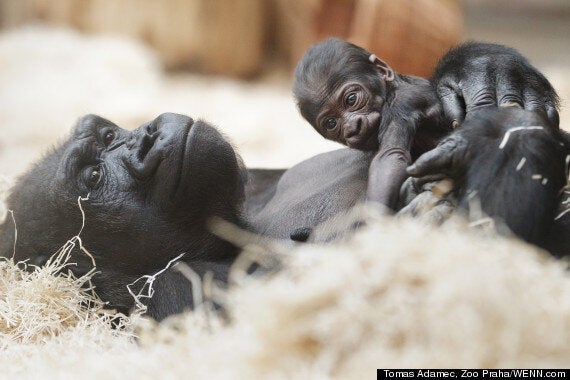 Western Lowland Gorilla Kijivu and her healthy baby boy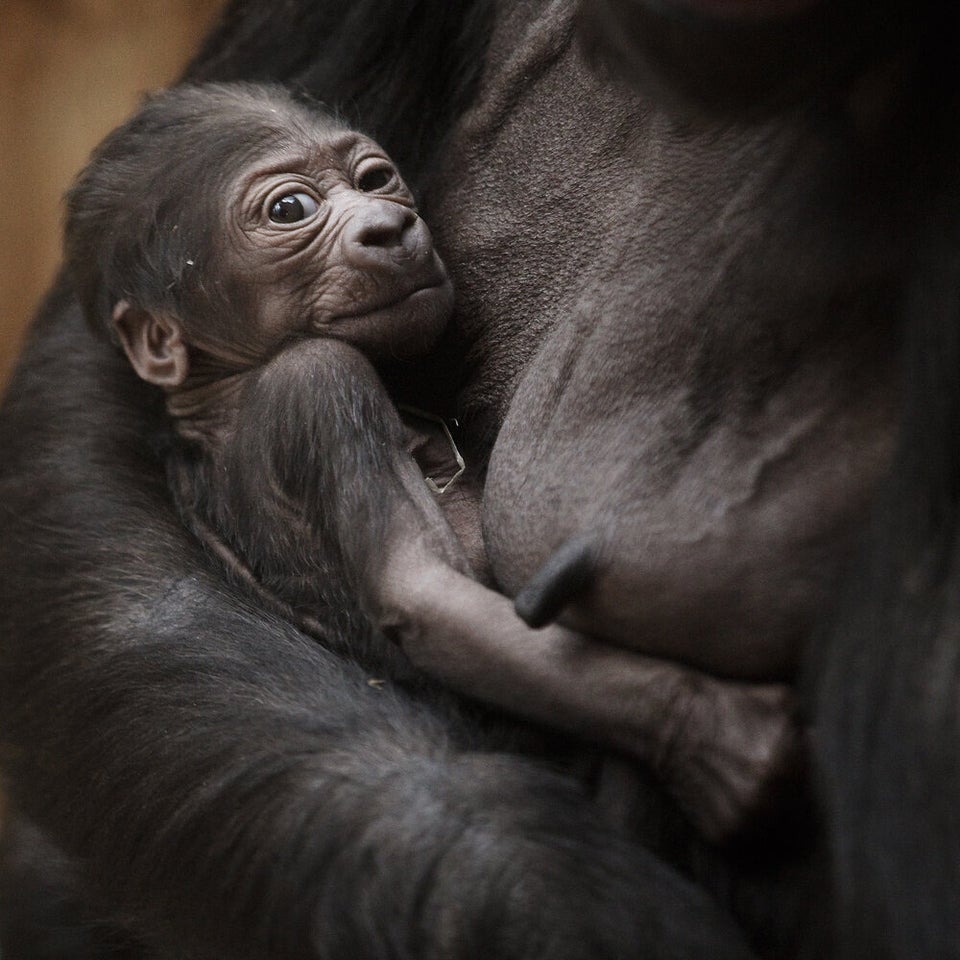 Baby Gorilla Born At Prague Zoo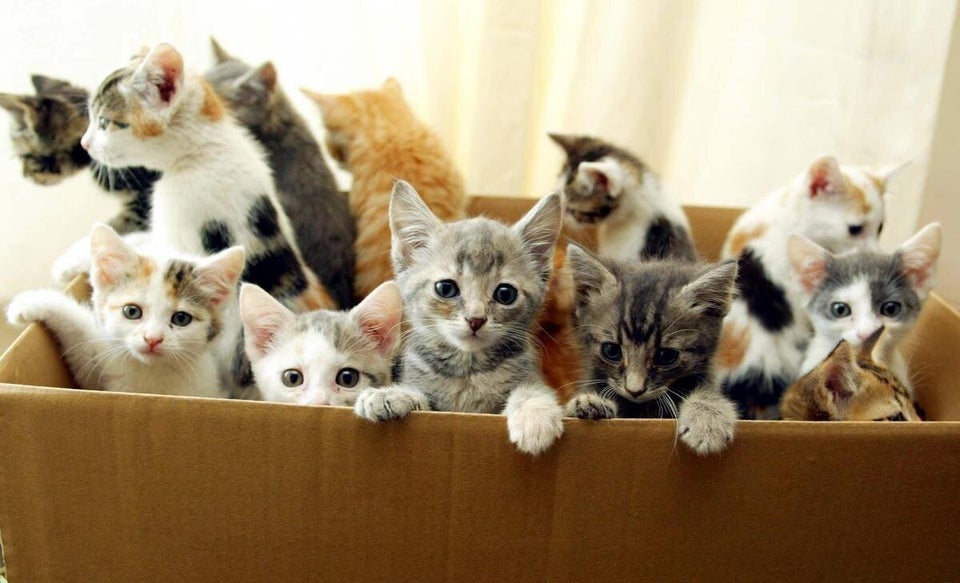 40 Pictures Of Cute Animals