For a woman baring her altogethers in some pretty uncompromising positions in the forthcoming 'The Sessions', Helen Hunt is looking remarkably unruffled in a London hotel room.
"I wasn't overwhelmedly excited by the prospect of all the nudity," she admits of her initial approach to the role. "But it was completely necessary, so once I'd committed to the film, there was no choice to be made. And the story made it worthwhile, and interesting, nothing gratuitous."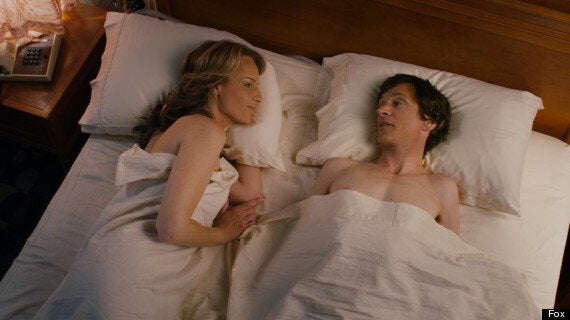 Helen Hunt and John Hawkes co-star in 'The Sessions'
The story is the true one of Mark O'Brien, a polio-struck Californian who spends the best part of his day in an iron lung, but is determined to secure himself the physical affection that seems to come so easily to others. With the help of his priest and his therapist, he arranges a series of 'sessions' with sex surrogate Cheryl, employed to help him lose his virginity.
O'Brien is played by 'Winter's Bone' star John Hawkes, funny and heartbreaking in a role bringing him a Golden Globe nomination but, unbelievably, no mention on the Oscar shortlist. I heard many laughs and sniffs at the screening I attended, and the script is punctuated by particularly sweet exchanges between O'Brien and his priest, played with great sympathy by William H Macy.
Hunt, who has been nominated for both Awards herself, calls Hawkes "a formidable talent - we didn't know each other before, he was incredibly polite. It was kind of awkward at first, but that was real and fitting."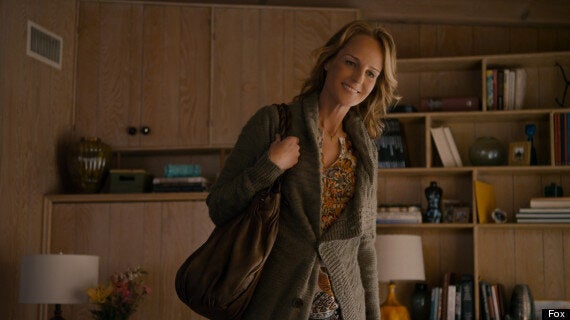 Helen Hunt has been critically lauded for her "brave" performance, but she explains the story called for it...
The actress, who won an Oscar previously for 'As Good As It Gets' also contacted the real-life surrogate on whom the film is based - "I was quite nervous about speaking to her. But she opened my eyes. I realised what a generous, brave thing this is to do for another human being. She challenged all my preconceptions."
The idea of sex surrogacy will certainly challenge some viewers' preconceptions about intimate behaviour between two consenting adults, but it is clear that the woman played by Hunt tests herself most of all, and has only her client's interests at heart. What keeps any accusations of exploitation at bay, I wonder out loud...
Hunt smiles serenely, with the knowledge of an actress who knows she has taken part in something special...
The Sessions is in UK cinemas from Friday. Watch the trailer below...