The singer-turned-actor-turned-singer-again's first single in six years has stormed the UK and US download charts and is now number one on iTunes in both countries. It is now likely to top the Official Chart in the UK this Sunday and make an impressive start on the Billboard Hot 100.
Billboard reports that 'Suit & Tie' is on course to have the biggest sales week for a download since Taylor Swift's 'I Knew You Were Trouble'.
JT unveiled his new single, an upbeat collaboration with Jay-Z and Timbaland, on Monday and also announced his third solo album, 'The 20/20 Experience', will be out later this year.
The buzz around the pop star's return to music kicked off when he posted a video on his website that showed him walking into a studio, putting on headphones and saying: "I'm ready."
In the years since his last album, Timberlake's focus has been on acting, while many fans have really just been longing for another dancefloor-filler from the singer.
He was nominated for a Screen Actors Guild award for his role in 'The Social Network', and also starred in 'Friends with Benefits' and 'In Time'.
However, the former *N Sync star's biggest triumphs are still musical. Both his albums, 'Justified' and 'FutureSex/LoveSounds', topped the charts in the UK, garnering three Brit awards and selling more than 20m copies worldwide.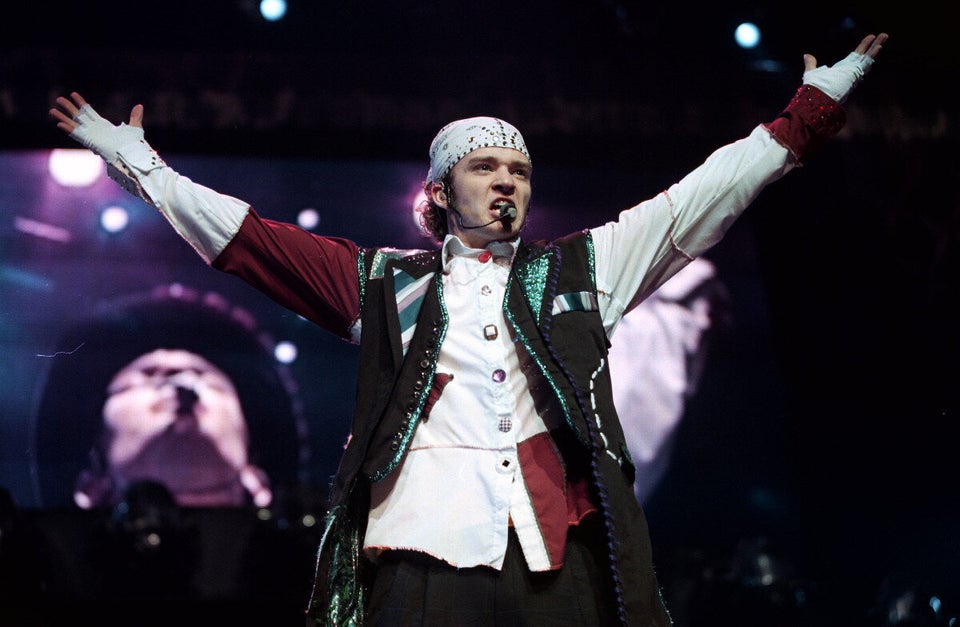 Justin Timberlake, Then and Now
Related