Michael Johnson, recently released by Manchester City, has confessed he has been visiting the Priory Clinic "for many years" to deal with his mental health.
Johnson is estimated to have earned over £6m from City, who released him ahead of his contract's expiry date over the festive period.
One of the most talented youngsters to emerge from the club in recent years, Johnson had not played for City since October 2009 just months after pictures of him overweight were posted on the Citizens' website.
In a short correspondence with the Manchester Evening News, he said: "I am more disappointed than anyone but that's the way it goes."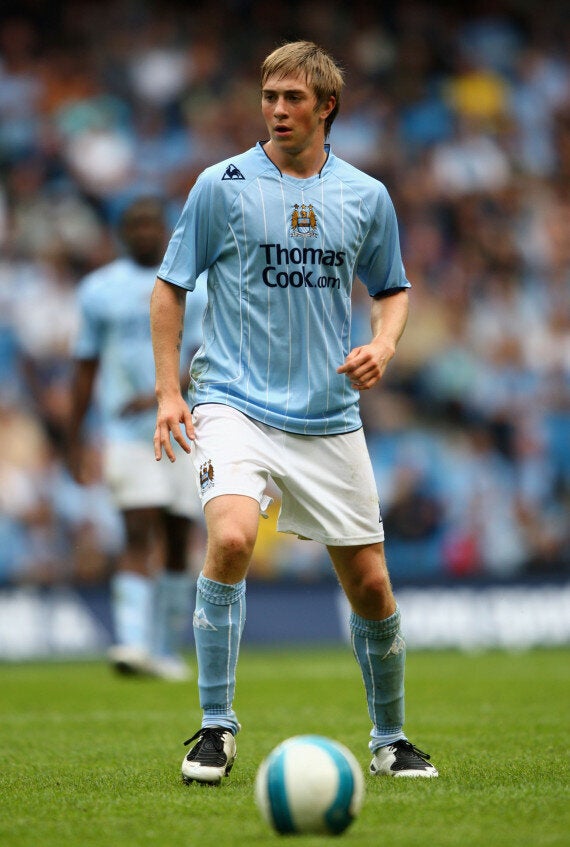 Johnson playing for City in 2007
"I have been attending the Priory Clinic for a number of years now with regard to my mental health and would be grateful if I could now be left alone to live the rest of my life."
The Priory Clinic has treated other footballers such as Paul Gascoigne and Stan Collymore, who have both suffered from depression.
Last year Johnson was twice arrested for drink-driving last, leading to a three-year driving ban and a £5,500 fine.
On Monday a picture emerged of him bloated, unshaven and looking rough before it was confirmed yesterday he had been released by City.