A gold prospector armed with a handheld metal detector has unearthed a 5.5kg gold nugget.
The unidentified man made the find in the town of Ballarat, Australia, on Wednesday.
Cordell Kent, owner of the Ballarat Mining Exchange Gold Shop, told the Ballarat Courier: "If you are silly enough to melt it down, it would be worth just under $300,000 (around £200,000) on market value. But as a nugget at this size and shape, it's worth significantly more than that.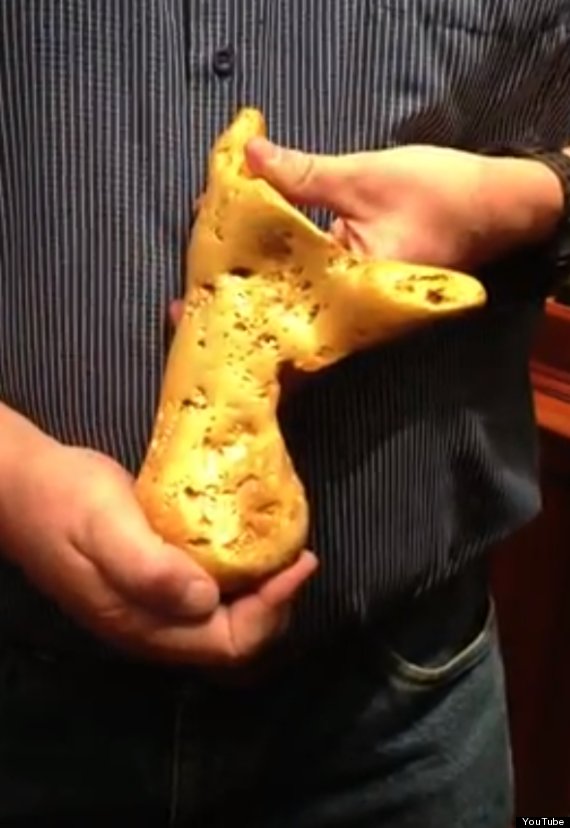 The nugget weighs 5.5kg and is worth around £200,000 - if it is melted down
"I can't remember a nugget this big ever being found locally."
The identity of the lucky prospector has not been revealed, although Kent says the fortune will be well spent.
He told Adelaide Now: "He's a person that really deserves it. He rushed to tell his wife when he found it and she didn't believe him at first.
"He is going to pay off a lot of bills and pay off his house. It's a real life changer."
Kent, who has been a prospector and dealer for 20 years, added he could not remember the last time a nugget over the weight of 100 ounces was found in the area.
SEE ALSO: How Your Scrap Jewellery Is Turned Into Gold Bullion (VIDEO)