Kylie Minogue was being serious when she announced she was stepping back from the concert arena to return to her first love.
The Aussie star will be joining esteemed actors Idris Elba, Kathy Burke, Stephen Graham, 'Homeland's David Harewood and even Dame Vanessa Redgrace in the new season of Sky's Playhouse Presents...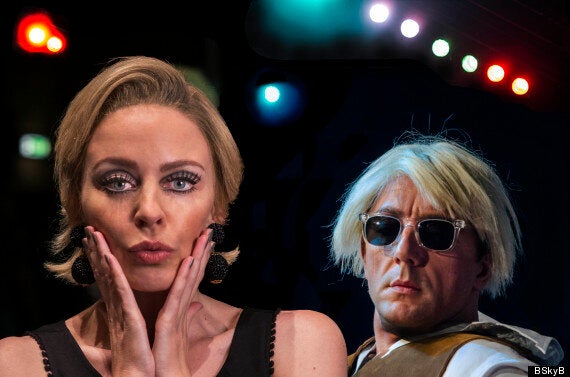 Kylie co-stars with Peter Serafinowicz in 'Hey Diddly Dee'
Kylie will be appearing in a black comedy drama, 'Hey Diddly Dee', written and directed by Marc Warren.
"When the script was sent to me, I read it and knew instinctively I wanted to be part of this project," says Kylie. "In Hey Diddly Dee, Marc has created a beautiful and quirky story. I have also enjoyed many of the Playhouse Presents... series and love that they have created a platform for this type of work."
In the story, Peter Serafinowicz stars as an actor called Roger, playing Andy Warhol. Kylie plays the role of Bibbi, which is the female lead.
In other episodes, the series also boasts the directorial debuts of Idris Elba and Matt Smith.
And in other exciting news for Sky Atlantic, 'Mamma Mia!' star Dominic Cooper is to star in a new biopic series, as 007 creator Ian Fleming.
Popular in the Community