Laura Robson shocked eighth seed Petra Kvitova in a tense second-round encounter at the Australian Open.
The British number two joined Heather Watson in the last 32 after edging a three-set encounter against the former Wimbledon champion, with the decider totalling 20 games.
Robson, 18, prevailed 2-6 6-3 11-9 and will face American Sloane Stephens in the next round.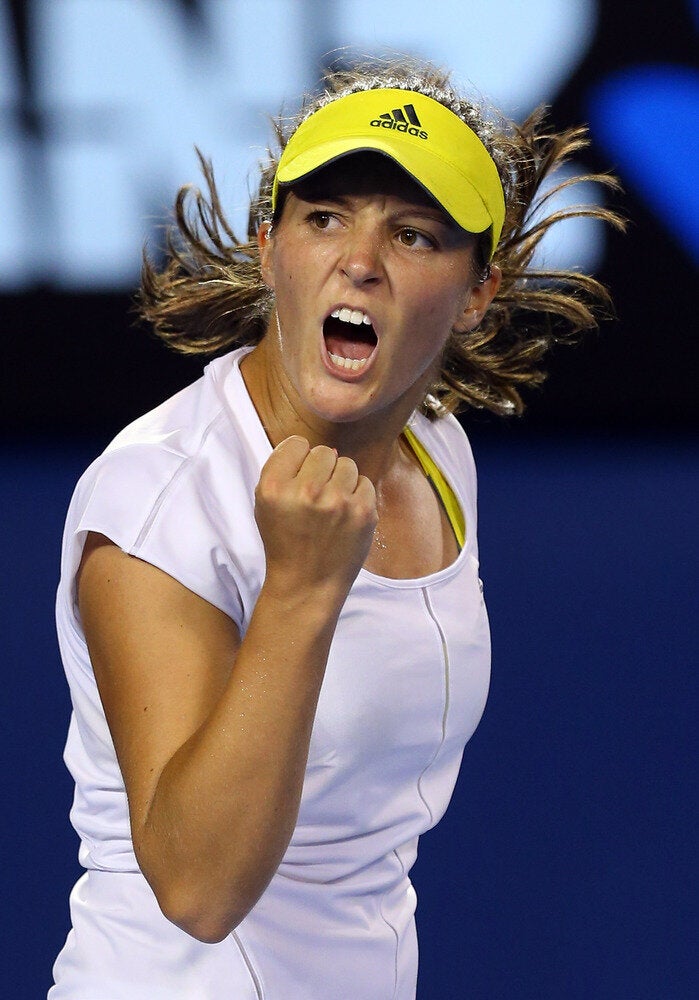 Laura Robson beats Petra Kvitova
"I knew it was going to be a really tough match," Robson said. "I have always struggled against 'lefties' anyway.
"I was just trying to return her serves and it was very hard. But I knew once I got my returns firing a bit and I got a bit more confidence in my serve, I would get myself into the match, and that is what I managed to do."
She added her gratitude to the support as well: "Thanks for staying to watch, I thought you'd all leave after Federer."