Prince Albert of Monaca and his sisters have lashed out at the producers and director of Nicole Kidman's new movie in which the actress portrays their mother, Princess Grace.
The European royals are far from happy with Olivier Dahan's film 'Grace of Monaco', which attempts to chronicle an alleged historical feud between the leaders of Monaco and France, and actress-turned-princess Grace Kelly's role in the stand-off.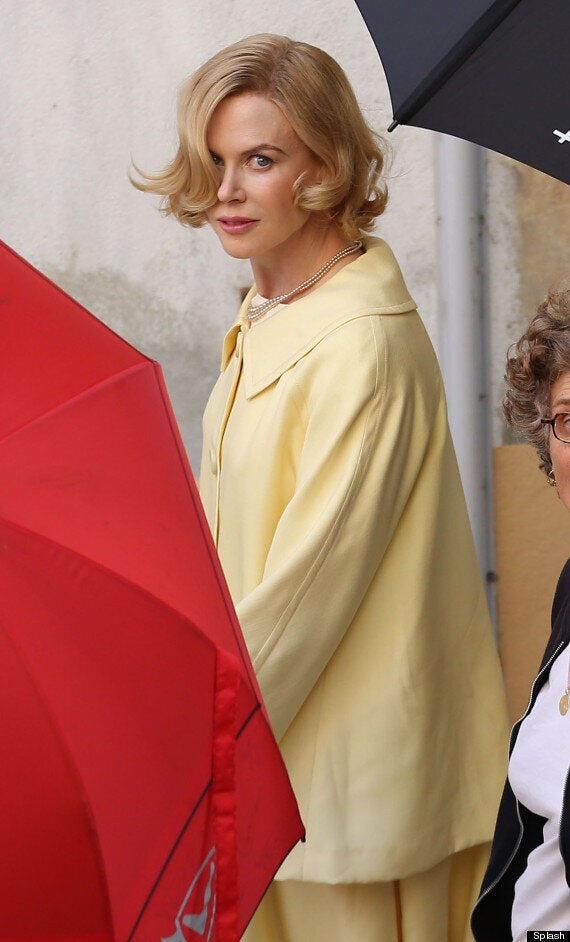 Nicole Kidman in character as Princess Grace of Monaco
An official statement released by Prince Albert of Monaco and his sisters Princess Caroline and Princess Stephanie reads: "For us, this film does not constitute a biographical work but portrays only a part of her life and has been pointlessly glamorized and contains important historical inaccuracies as well as scenes of pure fiction."
The film also features Tim Roth as the royal siblings' father Prince Rainier and actresses Parker Posey and Paz Vega.
Kidman wrapped the movie last week (ends11Jan13) and it is scheduled for release in 2014.
Kidman, who was nominated twice in the Golden Globes at the weekend, but went away empty-handed, has also raised eyebrows with her reiteration that she will not be speaking about her ex-husband Tom Cruise's religion, Scientology.
"I have two children who are Scientologists, and I utterly respect their beliefs," she affirmed earlier this week.