Ahead of the next eviction, the 'Celebrity Big Brother' housemates have been split into two teams - heaven and hell.
Preview pictures from Friday's show see the remaining stars dressed up as devils, with Heidi Montag and Spencer Pratt told to wear Pearly King and Queen outfits.
The duo are being punished for speaking about nominations with 'Footballers Wives' actress Gillian Taylforth.
And in a bid to make day 16 in the house entertaining, 'Big Brother' give the three naughty housemates jellied eels to eat while they discuss Cockney rhyming slang.
Will the Americans - who are more used to sushi - refuse to eat the delicacy? We think you can guess, but find out for certain on Friday's show when all the housemates are up for eviction.
Check out the preview pictures below...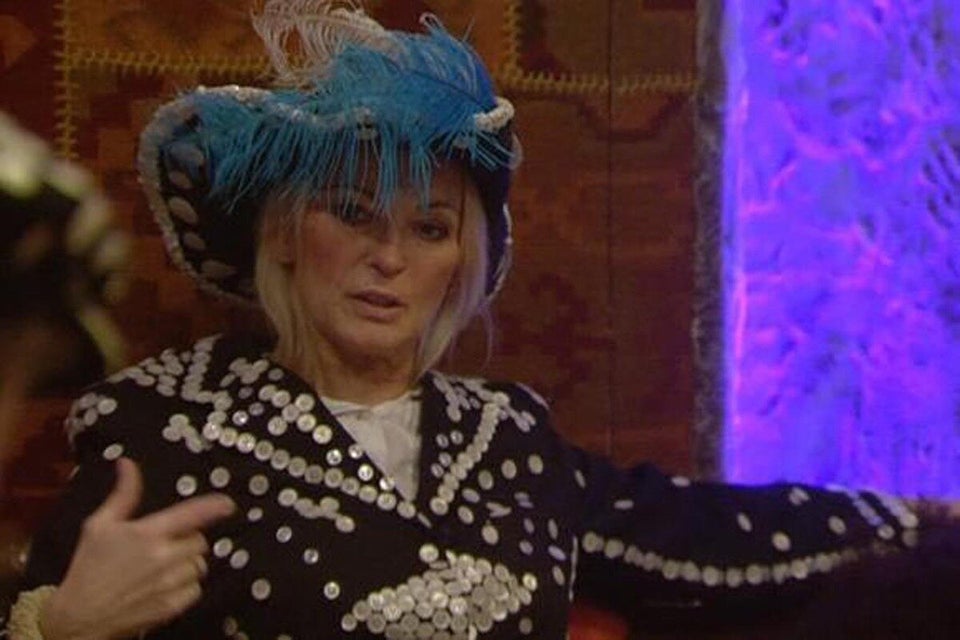 Heaven and Hell