We can't actually tell you just how much we love Emma Stone here at HuffPost towers and our undying adoration has grown even more after seeing her latest cover shoot for W magazine.
In the era of airbrushing and photoshop, the 'Gangster Squad' star has shunned it all to go au naturel for the edgy shoot.
With her hair tousled and minimal make up, Emma posed in just a leather coat and bra.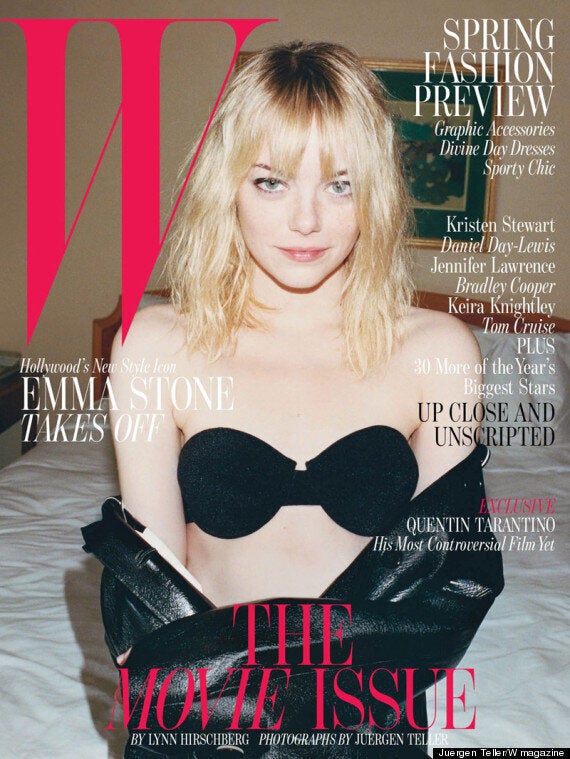 The actress - who is currently dating her 'Amazing Spider-Man' co-star Andrew Garfield - is known for her show-stopping red carpet looks, but in the interview accompanying the shoot, she admitted she doesn't really enjoy those sort of events.
Just as well with awards season being in full swing then.
She said: "At first when you go to premieres and award shows, you're thinking 'How the hell am I here?' All these people I've never met are here and it's so cool!' And then as time goes on, it's a little bit like, Ah...it's more like work.
"There are only a couple of events where I've truly felt, 'That was an awesome night' - and the Oscars was one of them."